Volunteer Profile: Kamini Quiring
Our Volunteer Profile
series, written by communications volunteer Patrick Wilson, offers a behind-the-scenes look at some of the incredible people who help to deliver our mission. We are
grateful for their compassion and commitment.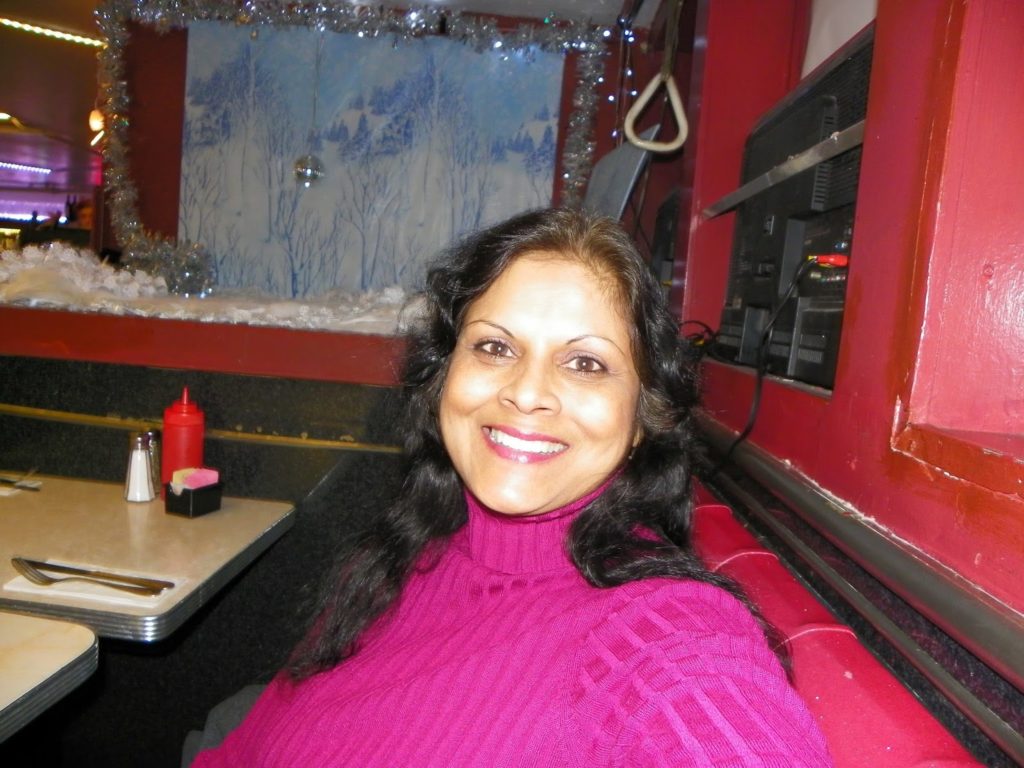 When Kamini Quiring's daughter was asked to meet her school community service requirement by assisting the Red Cross with a forest fire response in Goldendale, Washington in 2011, mom soon found herself also being tasked. Since children's activities often translate into commitments for parents, Kamini discovered she needed to get her daughter to the Red Cross shelter in Goldendale. Arriving there and seeing the level of activity, Kamini felt compelled to join the action. Probably because she is a take-charge kind of gal, she was made responsible for supply distribution. Mother and daughter spent the next three days working at the shelter, boxing up donated clothes to be given to the Salvation Army and local thrift shops.

Kamini came away from the experience thoroughly impressed with the dedication of the Red Cross volunteers. Not only were they well organized and highly responsive, they also worked well with the multiple agencies at the site. The range of services was significant, including animal care and a kitchen. The kitchen was so well managed that many of the first responders used it rather than the one provided for them. Kamini and her daughter found their service with the Red Cross challenging and enthralling.

A short time later Kamini became a volunteer with the Southwest Washington chapter of the Red Cross. Soon after her orientation and training was completed, Hurricane Sandy struck and she was deployed to New York. She worked in Manhattan for six weeks, returned home for two and then spent another six weeks in Manhattan.
"My eyes were truly opened when I saw the extent of the damage," says Kamini. Many people's houses were destroyed and all their belongings soaked or swept away. Some of those who lost everything were first responders, and they continued going out every day to help others. They were still thankful for what they had – their lives and health, and the health and lives of their families. And they were energized by the opportunity to help others. To this day when my children and others around me complain about life's little disappointments, I take a deep sigh and remind myself of those horrible conditions."
During her first tour in New York Kamini did client case work and when she returned, because of her take-charge attitude, she was made a trainee supervisor. Because so many people from various cultures were affected by the storm, Kamini also served as an interpreter on several occasions. (She speaks two other languages.)
"I want to do more than just complete a client case form," says Kamini. "During the interview I make certain to give the client space to vent, to talk through their emotions, hopefully to become more settled. Recently, I learned the Red Cross has spiritual advisors. I would like to give clients the opportunity to use their faith as a resource with the difficulties they face. I'm continually working on becoming a better listener."
Kamini hopes to be deployed more in the future. While these experiences can be physically and emotionally draining, she looks forward to additional training that will allow her to take on other roles during deployments.