SW Washington Students Get Old School for Calendar Photoshoot
Earlier this month, 19 high school students from 10 Southwest Washington high schools met at the Pearson Air Museum to model vintage Red Cross clothing for a fundraising calendar. Once published, the calendar will cost $12 and will profit local Red Cross clubs. To learn more about this shoot, we asked 12th grade student (and three year Red Cross Club veteran) Christiana to tell us a little about her experience.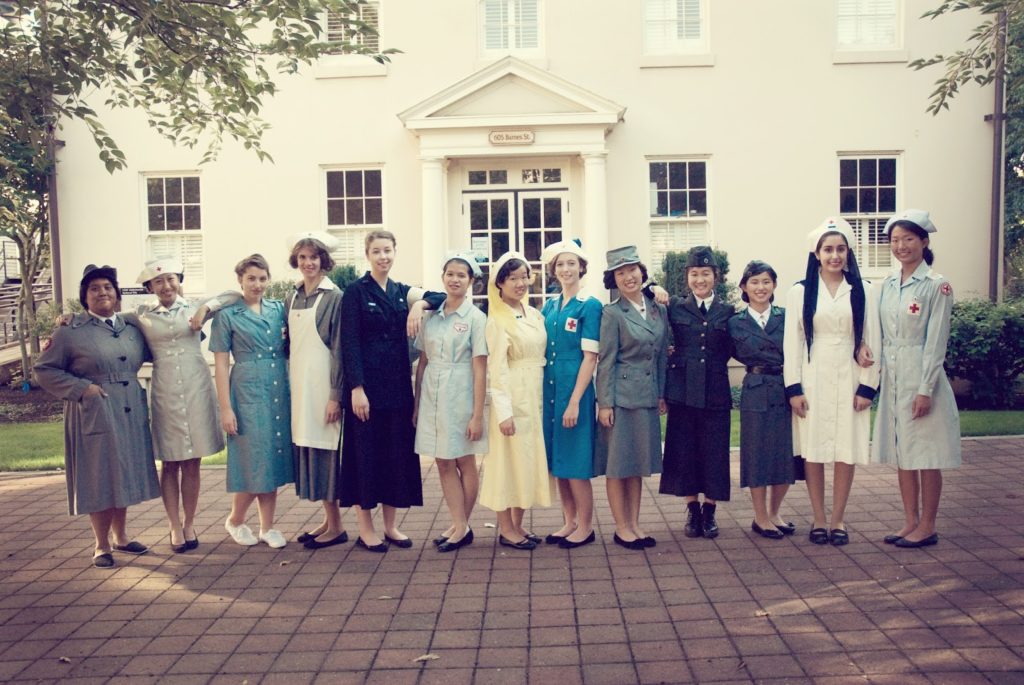 Q: First, what were you wearing?
A: I was wearing a nursing uniform from 1917. The woman that wore this uniform was part of a special nursing unit (the Vassar University) that went to France!
Q: Have you ever thought you would pose in vintage Red Cross nurse uniform before?A: No, looking back I would have never thought I would see myself in one. It is such an honor to represent the Red Cross in these clothes.
Q: What was the best part of the day?
A: I loved being able to see all our members in the uniforms and reliving what it would have been like to be a nurse in the different time eras.
Q: What was the most challenging part of the day?
A: The most challenging part of the day was definitely the long walk the girls had to take to Fort Vancouver to take their pictures. Although it was hot and we got sweaty, it was all worth it in the end!
Q: Anything else you would like to add?
A: Wearing these vintage uniforms really inspired me to think about how long the concept of service and dedication has proved to be important, no matter the era.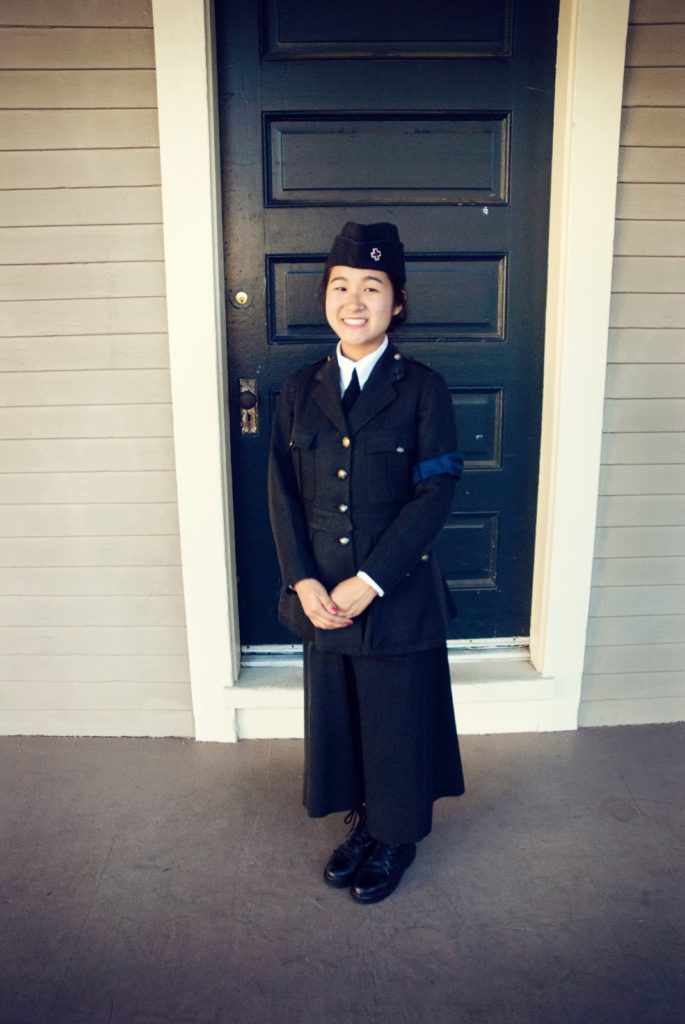 Christiana poses in her 1917 uniform.
If you are interested in ordering a calendar, email swwaredcrossyouthcouncil@gmail.com.