Great #ShakeOutSelfie Contest Tomorrow!
Get ready to "drop, cover, hold on AND selfie!" Tomorrow is the Great ShakeOut, and the Cascades Region of the American Red Cross is excited to host a selfies Twitter contest. Hold that camera, aim it toward your face, make a silly expression and click! You have a selfie!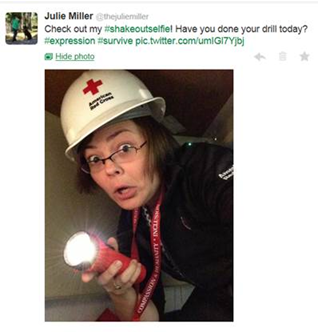 If you plan on participating in this contest, follow these rules:
1. You must have an account on Twitter. To create an account, visit twitter.com
2. Follow @RedCrossPDX on Twitter
3. Take a photo of yourself (aka "selfie") during the Great ShakeOut
4. Upload the photo and tweet it using the hashtag #ShakeOutSelfie
5. Indicate contest category using the category hashtags (may select more than one)
6. Photos must be submitted Oct. 17-20.
7. You must reside in the Cascades Region, which covers the state of Oregon and Southwest Washington (Pacific, Wahkiakum, Cowlitz, Clark, Skamania and Klickitat counties)
Still wondering what kind of selfie to take? This contest has three categories and hashtags to help you construct the perfect selfie: most creative drop (#drop), most likely to survive (#survive) and best earthquake drill expression (#expression). Choose one, two, or even three of these categories when taking your selfie.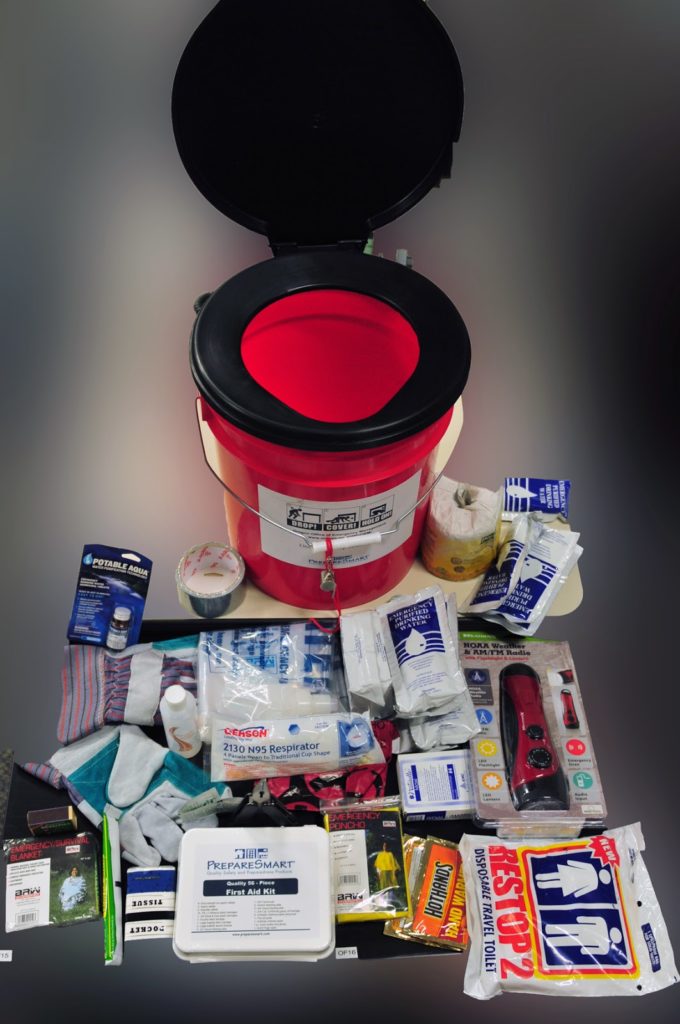 In addition to participating in the first-ever #ShakeOutSelfie contest, Oregon Emergency Management has donated some amazing prizes to the winners of each category! Prizes range from a Deluxe Emergency backpack to Red Cross vintage style first aid kits.
Tomorrow is the day, so practice your selfies, and get ready to drop, cover, and hold on!
For more information on the contest, visit http://www.redcross.org/news/article/or/Portland/Great-ShakeOut-Selfies-Contest
For more information on the prizes, visit http://www.redcross.org/news/article/or/portland/Prizes-announced-for-the-ShakeOutSelfie-Twitter-contest