Volunteer Profile: Brian Anderson – Community service is what he does
Red
Cross communications volunteer Patrick Wilson goes behind the scenes to
talk with volunteers across the Cascades Region to learn about their Red Cross work and how they got involved with the organization. Take a moment to read some of these
wonderful stories and recognize our volunteer heroes!
Before coming to the Red Cross,
Brian Anderson was a policeman with the Josephine and Jackson County Sheriff's
Offices for twenty five years. He supervised emergency management, often
interacting with local Red Cross volunteers.
When Brian retired from the force in 2012, he wanted to give back to the
community. Working as a volunteer at the Southwest Oregon Red Cross Chapter was
a logical choice. Learning to work in a larger organization and navigate all
the new processes was initially challenging. However, Brian says that the
training provided by the Red Cross certainly made things much easier.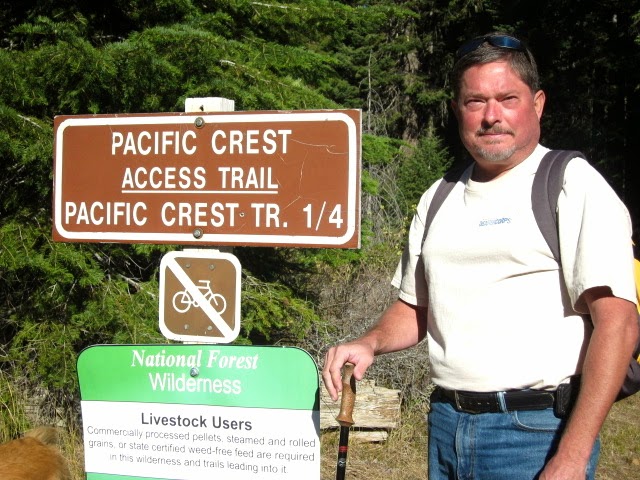 Assisting
victims of the Colorado flood in 2013 was his first major deployment. Flood
waters had spread across almost 200 miles, affecting 17 counties and resulting
in catastrophic conditions from Colorado Springs
north to Fort Collins.
Over 25 inches of rain fell in five days. As soon as Brian indicated his
availability, he was called to action. Within days, he flew into Denver and
located the large warehouse that provided housing for all the support agencies
and 30+ volunteers. It also stored the bulk of the relief supplies: blankets,
cots, water, packaged meals and more. The Red Cross was to house and transport
these bulk supplies to those affected by the flood devastation. Brian worked in
bulk distribution for 13 days before rotating back to Oregon.
He
found the operation very well organized. While this was the first deployment
for many of the members of this diverse group of volunteers who were trying to
learn the ropes, there was no shortage of seasoned staff and supervisors.
Brian
has been a DAT member in Grants Pass since May 2012. In December of that year
he was tasked with establishing a shelter when southern Oregon was hit with
heavy snowfalls. One of the families he encountered there suffered doubly when
one of the a fire started accidentally, burning their home to the ground. Since the family lost everything, Brian connected
the family with local social-service agencies that could mitigate their loss
and suffering.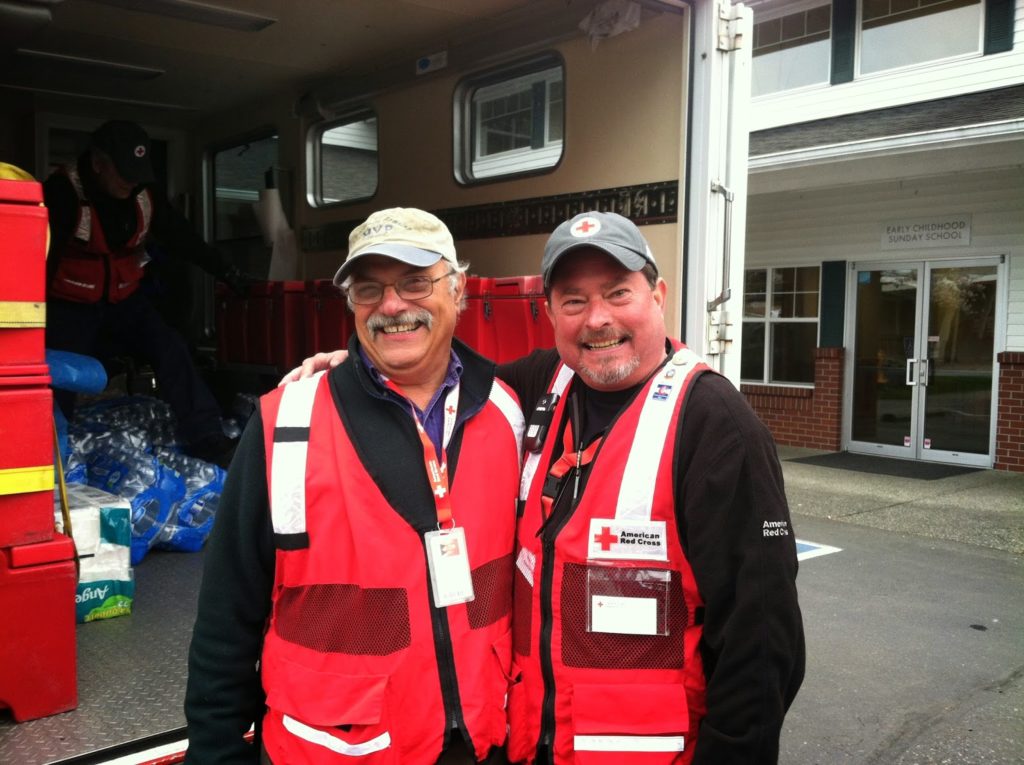 His
recommendation to new volunteers is to take advantage of the training that is made
available by their Red Cross chapter, and to be patient and flexible.
These are valuable traits for victims to see, as it provides a helpful model
for them.
NOTE: Brian recently returned home after
participating in the relief efforts for the Oso landslide in northern
Washington. There he worked with nearly 350 volunteers, approximately
half of whom hail from the Pacific Northwest.