Volunteer Profile: J.J. Kellum Carries out Red Cross Mission
Her name is Julielavuna but everyone knows her as J.J.
The
day after Christmas in 1992 J.J.'s brother and family had a house fire. Their
home was destroyed, J.J.'s brother was badly burned and
life-flighted to Portland. He spent more than two months in a burn unit and the
American Red Cross provided assistance and support to the family. The
impression this event had on J.J. and the gratitude she felt was lasting and she
joined the American Red Cross in North Bend, Oregon. When she was asked if she
would be a volunteer, she said, "Yes, I want to help carry out the mission and values of the
organization." To
this day she tells others that her heart is tied to disaster services although
there are a lot of different areas and activities with which you can become
involved. She pretty well lives her volunteer service according to the motto:
Be Ready, Be Prepared and Get Trained. Help others when you can. She reminds
other volunteers that they can do as little or as much as they want. In the
course of their service, volunteers can change the world, and help eliminate
pain and suffering. The Red Cross always needs more interested and concerned
volunteers!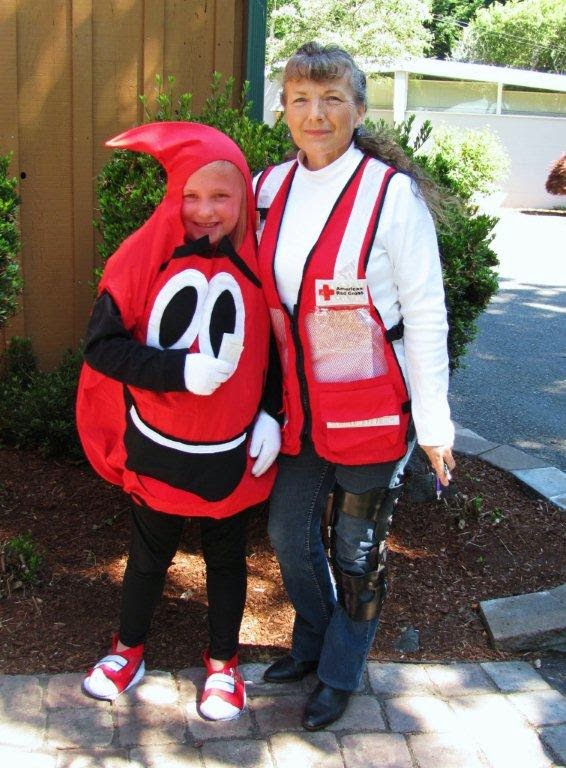 J.J.
'
s days are spent in Christian
Ministry, and she is a volunteer advocate for the cognitive disabled. She says,
"
I want to serve others: to help them
to find joy, peace and purpose in their lives.
"
She also volunteers with other humanitarian agencies and
organizations in her community, like her 19 years climbing mountains in
search and rescue finding the lost or helping in the Salvation Army Thrift
store. When she first joined the Red Cross, her greatest challenge was deciding
on the one area within disaster services where she most was needed, where she
wanted to serve. She looked around, saw lots of different areas of need, and
took all the trainings required for the roles and positions needing filled. She
reasoned,
"
I
want to be the best volunteer that I can be for the Red Cross, to meet and exceed
their
needs
.
"

This will increase my potential value to lots of different parts of the
organization: weather disaster assistance team (DAT), disaster coordinator,
mass care coordinator, preparedness leader, fundraising, administration,
mediator, field manager, community exercises, blood services or disaster
instructor.
"
And
in my 22 years I have worn many of these hats – locally and nationally.
"
Today
J.J. is the Coos County Disaster Services Lead and she reminds other volunteers
that
"
no
matter what you choose, remember the mission of the American Red Cross and
share it with others. Be flexible and adaptive to change and stay focused. Do
more than your best to stay positive. In the midst of pain and suffering, you
can bring comfort and joy to others.
"
Looking back, she has really liked client services and
field management, plus the joy that teaching brings, along with the good
earnest pleasure of driving supplies to clients in box trucks nationally.
Red

Cross communications volunteer Patrick Wilson goes behind the scenes to
talk with volunteers across the Cascades Region to learn about their
Red Cross work and how they got involved with the organization.