Volunteer Profile: Bend Superstar Bobbie Bourne
Our Volunteer Profile series,
written by communications volunteer Patrick Wilson, offers a weekly glimpse at
some of the incredible people who help to deliver our mission. We are grateful
for their compassion and commitment.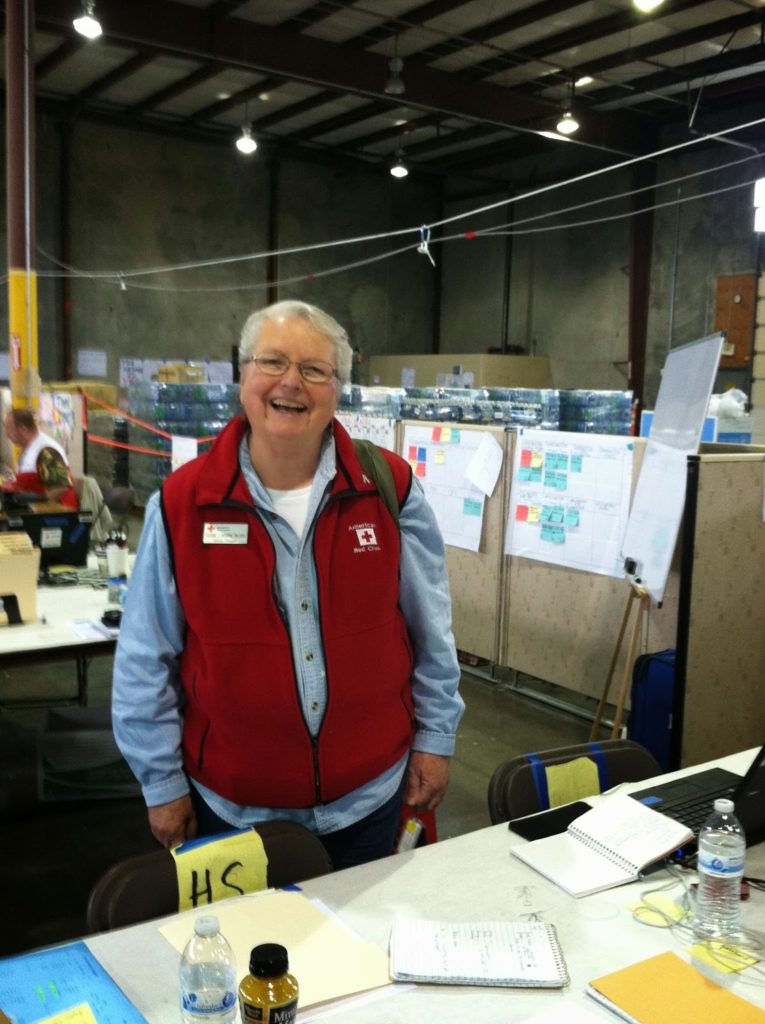 Bobbie Bourne
joined the American Red Cross in 1993. Working as an emergency room nurse for 33
years in
California and most recently, Prineville, Oregon, motivated her to do more to
assist her community with emergency preparedness. Because of her background she
was hired by the American Red Cross as an Emergency Services Director at Oregon
Mountain River Chapter in Bend. After 12 years she retired from that position
and continues to serve as a volunteer. The decision to serve in American Red Cross
was prompted by seeing the effect of the 1991 Awbrey Hall Fire had on the Bend
community. The fire tore a destructive swatch through the western edge of town
burning 3,500 acres and destroying 22 homes in just ten hours. Thinking of the
critical role volunteers play in disaster relief, Bobbie says, "People
interested in volunteering should get as much training as possible before
deploying on national assignments. It is important to learn the specific roles
of responses. Well-trained volunteers are better responders and find the work
more satisfying."
One of the more challenging and
rewarding assignments Bobbie has had as a Red Cross volunteer is as a
multi-site
director in operations management. In this capacity she is typically the site director
for a select region of the disaster relief operation. She has been deployed
over 40 times on national disasters. This can include being responsible for
upwards of 100 volunteers. One particularly memorable occasion was during the
massive floods that occurred in eastern Pennsylvania following Tropical Storm
Nicole in 2010. Not only was the flooding devastating to the region but there
were successive waves of flooding. This resulted in widespread damage. Lots of
families were forced out of their homes. What proved particularly difficult was
finding accommodations because all the local hotels and motels were occupied.
Most of the disaster victims were housed in temporary Red Cross shelters for
weeks.
Bobbie is not just a Red Cross
volunteer. She is also
a Girl Scout leader and her troop recently
trained more than 100 scouts in the Pillowcase Project. This initiative, geared
to third through fifth graders, is designed to increase youth awareness of the
actions necessary for responding to home fires and other disasters. They have
also trained more than 200 scouts and other youth groups in the Preparedness
Pals program which teaches children in kindergarten through second grade what
to do in an emergency.