Volunteer Profile: Brian and Ann Fenderson – Until disaster do us part
Our
Volunteer Profile series, written by communications volunteer Patrick Wilson,
offers a behind-the-scenes look at some of the incredible people who help to
deliver our mission. We are grateful for their compassion and commitment.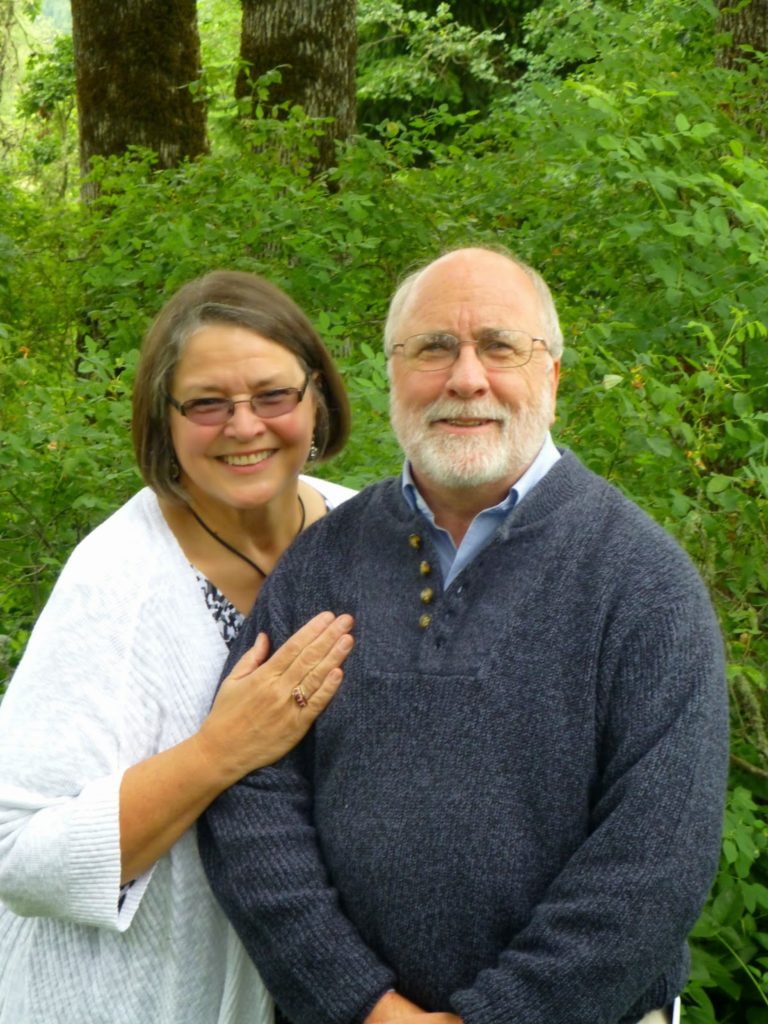 Ann and Brian Fenderson share their
desire to serve humanity and reduce suffering, so assisting those in need from
fires, severe weather and other disaster provides significant appeal. Because
of this, they both joined the American Red Cross in 2010, becoming volunteers
with the Willamette Chapter. Like most new volunteers both were encouraged to
take as much training as possible. This provides a solid base of understanding
and skills, enabling volunteers to serve in a wide variety of roles. It also
increases awareness of the opportunities available to new Red Crossers. Last
month Brian and Ann further expanded their skill base by attending

the Disaster Academy

in Salem. While
attending, they helped to train other volunteers. Ann taught a class she
developed,

Sheltering with Confidence

.
Since teaching was the couple's career before retiring, they've been able to
build on earlier skills while learning new skills as part of their second
career.
Besides teaching, the couple is on the same disaster assistance team (DAT) in Salem
where they share leadership responsibility as co-captains. Like many other
volunteers, they had early exposure to national deployments on federal disaster
teams. During deployment, because of their depth of teaching experience, they
were tasked to develop and provide orientation training for other volunteers
arriving from other chapters. These orientations helped recent arrivals
understand the scope and nature of the national disaster they were facing, as
well as the resources and services that were being deployed alongside them. These
orientations increased the ability of volunteers to quickly become fully
functioning, thus ensured better integration of Red Cross operations. In addition
to conducting orientations, the Fendersons deliver skills training during
deployments. This training enables volunteers to take on work urgently needed
to be performed as part of the deployment, such as forklift driving and case
management. These roles helped to the Fenderson's skill base so they could more
capably perform in their local chapter or in new roles when they returned home.
According
to Ann,
"Early on, we had
no idea how involved we would become." The Fendersons were deployed for 24 days
during the tornados in Colorado, and 12 days during the Illinois tornados last
September. Much of their training is designed to enable volunteers, who often
support their local communities, to maximize their value during national
deployments.
The couple
's
Colorado
assignment last year yielded
interesting opportunities to interface with other cultures by working with a
number of different American Indian tribes. Brian says, "This work was
challenging and fascinating. We saw tribal politics in action. For instance, we
discovered that past experience between two of the tribes included history
which occurred several generations ago. It is so interesting meeting people you
would not ordinarily meet. Since the volunteer team included both male and
female representation, we learned things that might only be communicated to
members of one gender on a volunteer team.Working so closely and intensely with
clients over an extended period of time during national assignments, it begins
to feel like a family. You form very strong bonds. Some relationships last well
after the deployment."
Ann
and Brian also talked about the impact of the two of them working together in
the Red Cross.
"Working
together so intensively and for such long hours actually brought us closer. Work
days can often be up to 16 hours with only five or six hours for sleep. We
prepared meals for the entire group, volunteers and clients. We were so close
that we were often kidded about being 'newlyweds.' We even ended up being
assigned together to the same room, the kindergarten classroom. I think some of
the other volunteers called it the Honeymoon Suite."