Volunteer Profile: Patrick Wilson – The man behind the blog
Ever wonder who's responsible for bringing you week after reliable week of
Volunteer Profiles, who's committed himself to getting to the meat and potatoes
(read: heart and inspirations) of our hardworking volunteers? Patrick
Wilson, that's who.
And he's a volunteer just like you.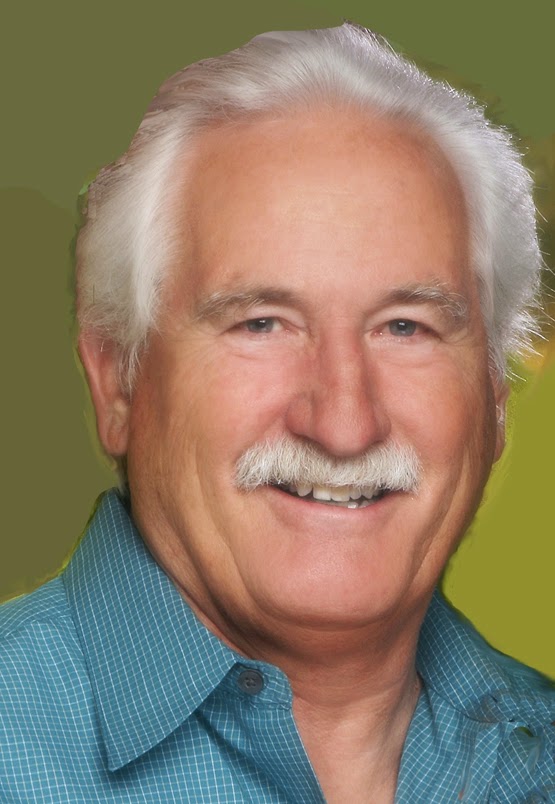 Now in his 70th year and hailing from the little town of Bedford, PA, Patrick
and his wife Dianne arrived in Portland three years ago, having
spent the previous ten years in another little town called Jacksonville, OR,
gradually realizing that while life in the country may be idyllic and quaint,
its dining options are severely limited! ("I yearned to have more than three
restaurant options," says Patrick.) And being that Dianne is
a multi-medium artist (oils, encaustics, sculpture, the list goes on),
Portland's energy and cultural richness made the move to the big little city a
natural one.

Patrick is no stranger to volunteerism, having spent time with St. Vincent de
Paul in both Medford and Portland. He and Dianne write and record (free-of-charge)
the Wednesday noon news clips for KBOO radio. With degrees in Education
and Counseling (earned while stationed in Germany with the U.S. Army), he is
most attracted to working with organizations that are well-managed and that rely
heavily on a volunteer workforce. Having served on the boards of
several non-profit organizations and with a professional background in
training executives how to manage effectively, and assisting organizations
how to run smoothly, Patrick has the experience to take on leadership roles and
provide ideas to help things tick along at optimum efficiency. He says
that he has seen firsthand non-profit organizations that offered very little
training and support to their volunteers – a situation he found "frightening" ("It's scary to discover how ineffectively
man non-profits are run, and refreshing to see how attentive the Red cross is
to thoroughly training volunteers, and having well thought-out procedures," he
says.) He would most like to work in a capacity in which he can best use
the skills he developed in his professional career.


In the meantime, and at a rate of nearly one profile
per week over the last year, Patrick enjoys both the challenges and eye-opening
rewards of interviewing his volunteer peers and putting a little of their life
stories in the Cascades Region Blog. While it can take a bit of effort to
get some folks to relax and open up with others, the challenge can be
simply keeping up with the depth and detail of information they're eager
to share. Patrick finds that interviewing volunteers is a great way to
learn about what's happening among different volunteer groups at the
American Red Cross. Gratifying for Patrick, too, is knowing that the
profiles he creates can give potential new recruits a personal glimpse into the
many ways the organization fulfills its mission, and help them to figure out
where they might best fit in as the Red Cross' newest volunteers.

The shoe was on the proverbial other
foot for Communications Volunteer Patrick Wilson. Patrick, the man behind the
regular volunteer profile stories, was interviewed by new Communications
Volunteer Jeff Bearden. Our thanks to Jeff for jumping in to recognize a
volunteer peer!