Volunteer Profile: Margie Simmons – Red Cross getting and giving
Many years
ago Margie Simmons suffered a devastating hemorrhage that nearly took her life.
Like most people surviving a major trauma, this experience had a significant
impact. As she says, "Without the intervention of the Red Cross services, I
would have never had the opportunity to raise a wonderful daughter and would
have missed a very fulfilling life and career."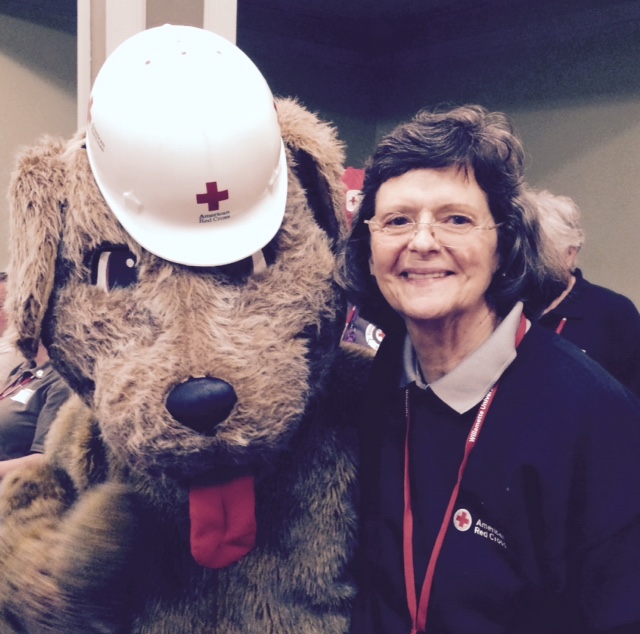 Having so
impacted Margie, the Red Cross holds a special space in her heart. For years
she hoped for an opportunity to give back in a meaningful way. She became a
registered nurse and worked in various hospital, public health and hospice
settings during her career. On many occasions she was the one standing by the
bed of a suffering patient providing a life-saving transfusion, recalling how
she had once been on the receiving end.
In July 2005,
Margie semi-retired. A short time later, Hurricane Katrina hit the Gulf Coast
and Margie called the local Red Cross chapter to offer her skills to Disaster
Health Services. The nurse who received her call sounded a bit like a game-show
host, saying "Come on down!" She completed a fast-track training program and
soon reported for duty at a service center, previously a high school in
southeast Portland.
So began her
ten years as a nurse in Disaster Health Services. About five years ago, she
became a health services supervisor and began working more closely with other
health services volunteer. She has served as a coordinator and nurse advisor
for support to Disaster Action Teams, and worked in numerous shelters, large
and small. She was deployed to several major disasters, such as the Vernonia
floods, Hurricane Sandy and the Pendleton bus crash. She has found herself in
awe of the number and diversity of clients assisted by Red Cross volunteers. "In
spite of the challenges experienced as a Red Cross volunteer, I remain
committed and excited about the work."
Even more
rewarding was when she became a Regional Nurse Leader in January, 2015. This
role enabled her to expand recruitment, coaching and mentoring of new
professional health volunteers throughout Oregon. She is also enthused about
the opportunity to help our organization move toward "One Red Cross," which
focuses on a more integrated and collaborative Red Cross service organization.
Margie says, "This increases interaction within all the Red Cross service lines
and provides new, challenging opportunities both for new and more experienced
volunteers."
Our Volunteer Profile series offers a weekly look
at some of the amazing volunteers who help drive the American Red Cross mission
forward. Approximately 1,700 volunteers in the region serve as the backbone of
our organization. This series is written by our communications volunteer,
Patrick Wilson.