Volunteer Profile: James Jessee – Mentoring others to help people in need
James Jessee spent 20 years working for the
Department of Energy in northern California. His primary customers were
low-income families and the elderly. While there he worked his way up to
supervisor and had considerable exposure to FEMA. This career exposure may have
provided the incentive to later join the American Red Cross and help people in
need. After retirement he moved from the beautiful Redwoods in Northern
California to Oregon, to an area where he fondly remembered living during his
childhood. James eventually joined the Southwest Oregon chapter of the American
Red Cross, having been impressed by the work that this organization does.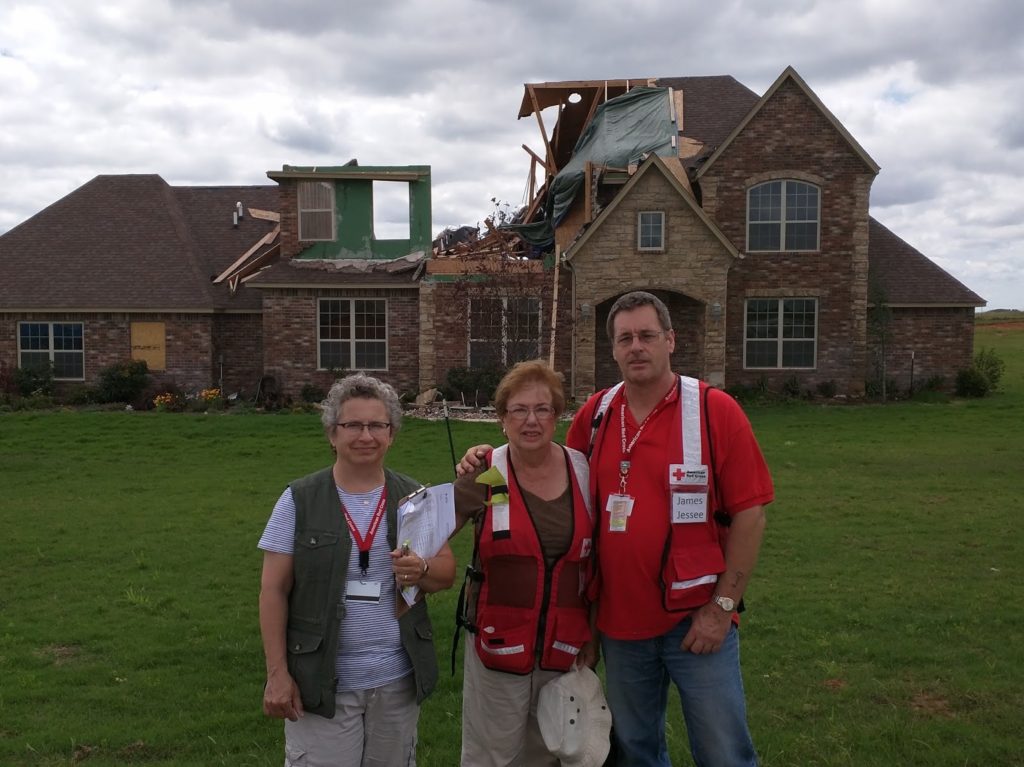 He spent his first week as a volunteer
working in a Red Cross shelter with Donda King as his supervisor. "She made me
feel very welcome and encouraged me to attend every training program available.
To say she made a lasting impression is to describe her impact mildly." James
became heavily involved with Disaster Assistance Teams and quickly developing a
keen interest in DAT casework. He closely monitored all casework reports
generated, paying particular attention to how people escaped safely during
disasters and what they did to save and protect their animals. He found this
information brought realistic detail when he later began training others
through the Preparedness Program. James felt that having a ready supply of
real-life stories when delivering training added a level of realism to his
training that made it invaluable for attendees.
His early coaching from Donda had a lasting
impression and James later developed an interest in mentoring new volunteers. He
believes that flexibility, patience and remembering that most of volunteers are
often inexperienced in areas they are asked to perform, are important
approaches to his mentoring technique.
James also works with the Red Cross
international casework group, helping to connect people through the Restore
Family Links program.
James sums up his experience with the Red
Cross by saying, "The wide variety of personal experience I have had as a Red
Cross volunteer and the amount of detail and examples I have collected, enable
me to provide training that is realistic, authentic and more believable to
other Red Cross volunteers. These are qualities I have always appreciated in
the training I've attended."
James says the Red Cross has shaped his life.
"Life is not about me. It's about looking at the world through a more selfish
lens. How can I best help others in times of need?"
Red Cross volunteer profiles are written by communications
volunteer Patrick Wilson and provide a behind-the-scenes look at some of the
incredible people who help to deliver our mission.