RED CROSS HELPS PEOPLE DISPLACED BY APARTMENT FIRE IN NW PORTLAND
UPDATE: January 24, 2017 —

After following up with people affected by the residential fire at 1800 NW Lovejoy, the Red Cross has determined there is no longer a need for a shelter. We will continue to work with people affected to address their immediate basic disaster-caused needs and provide assistance. If you were affected by the fire and still need help, call 888-680-1455. For information on building re-entry, contact the property management company at 503-546-3400.


PORTLAND, Ore. January 23, 2017 —
Disaster responders with
the local American Red Cross are assisting people affected by a residential fire
in NW Portland.
The residents of a 65-unit residential building located at 1800 NW Lovejoy were
displaced due to a fire this morning.
The American Red Cross has established a temporary shelter located at:
Congregation Beth Israel
1972 NW Flanders St.
Portland, OR 97209
Individuals and families affected by the apartment fire and in need of shelter
assistance are encouraged to simply show up at the shelter for help or to call 1-888-680-1455.
For information about re-entry, residents may call the building manager at 503-546-3400.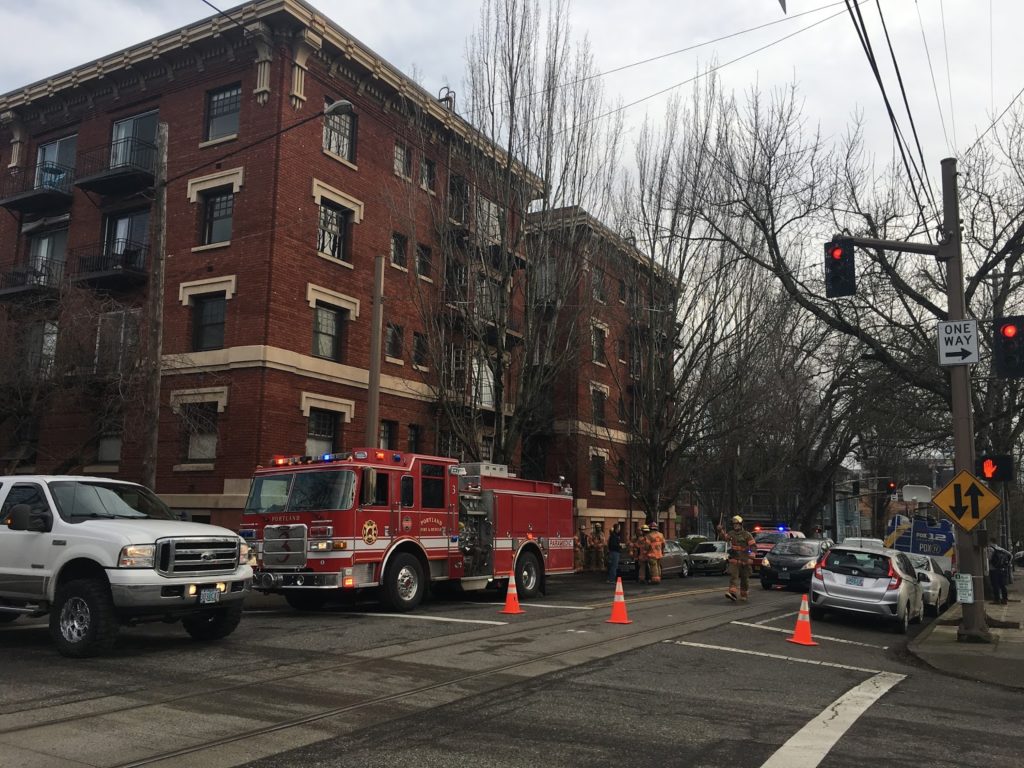 About the American Red Cross
The American Red Cross shelters, feeds and provides emotional support to
victims of disasters; supplies about 40 percent of the nation's blood; teaches
skills that save lives; provides international humanitarian aid; and supports
military members and their families. The Red Cross is a not-for-profit
organization that depends on volunteers and the generosity of the American
public to perform its mission. For more information, please visit
redcross.org/Cascades or find us on Twitter at @RedCrossCasc.