Keeping Your Family and Home Safe this Holiday Season
The holidays are upon us. And nothing can ruin the spirit of
good cheer like a trip to the emergency room. Or standing out in the street
watching firefighters enter your home with hoses. So, in the interest of keeping the season merry and bright,
here are some important safety tips that sometimes go overlooked.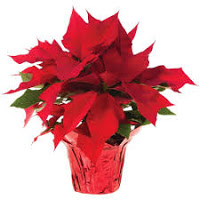 Keep harmful plants away from children and pets. Two very
popular plants during the holiday season are poinsettias and mistletoe. Both
are poisonous to humans and animals if eaten. Chocolate is also more commonly
kept out during the holidays. It is lethal for cats and can be poisonous for
dogs, giving them at the very least an upset stomach

with vomiting or
diarrhea.
Choking, Suffocation, and
Strangulation Hazards
Keep things like small parts, batteries, plastic bags, and
strands of tree lights away from young children. Child safety is good advice at
any time of year but holiday gift giving makes it an even more pressing issue.
Youngsters, and those young-at-heart, tend to get caught up in the festive
excitement and may not pay attention to possible hazards.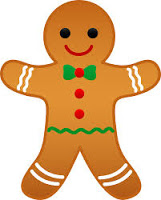 When sharing your holiday cookies and other home-baked
goodies, be mindful of those who may have food allergies. Wheat, dairy, and
nuts are the most common culprits. Nuts
in particular can trigger deadly allergic reactions. So, if you share your
goodies with anyone whose medical history is unfamiliar to you, let them know
about ingredients that may have the potential for triggering an allergic
reaction.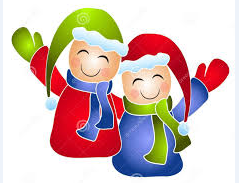 Darkness and Reduced Visibility
It gets dark early in these winter months. Be careful while you're
walking, especially when crossing streets. Drivers tend to be both more
distracted and more rushed at this time of year. Reduced visibility and more
frequent bad weather also make the situation more dangerous for everyone. If possible, wear bright clothing at night to
increase your visibility to drivers.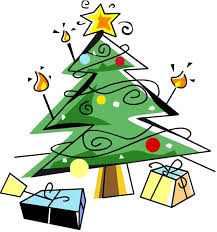 To help maintain your tree's freshness and prevent the dreaded
needle drop, keep it well watered. Check
the water level daily. You'll need to
replenish the water more frequently during the first few days the tree is
up. If you can, cut another inch off the
bottom of the trunk before you put it in the tree stand. This fresh cut removes the seal the tree
makes after it is initially cut. The
newer cut allows the tree to absorb more water easier. The more water, the fresher the tree and its
needles will stay. Keep the tree outside
until you are ready to decorate. The cold weather will also help to preserve
it. Even better, get a tree that can be replanted once the season is over.
Dried pine needles are nature's perfect tinder. If your tree
catches fire, get everyone out immediately! Don't try to contain or control the
fire yourself.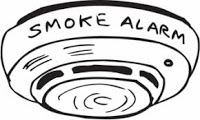 The recent change to Daylight Saving Time is a perfect
reminder to put fresh batteries in your smoke detectors. With all the extra
hazards that abound at this time of year, you may be thankful that you
did. Change the batteries again in
spring when we leap forward by moving the clocks ahead.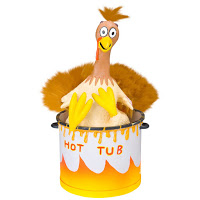 If you plan to deep fry a turkey, do so outside and well
away from building structures. The National Safety Council advises 10 feet as a
minimum. Watch for grease splatter! If the turkey has any water or ice when it
is lowered into the hot oil, the oil will immediately start splattering
violently. This can cause severe burns, even through heavy clothing, and may
start a fire.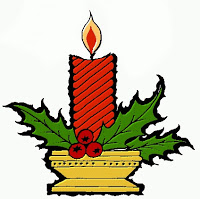 Has it been a while since your chimney was swept and
professionally cleaned? It should be done about every two years, at minimum.
Soot and carbon buildup can spark a fire or clog the chimney, forcing smoke
back into your home. Likewise, whether
it's for a menorah or just for ambiance, keep candles away from draperies,
upholstery, children and pets. Never
leave a fire in the fireplace or candles burning unattended.
With some thoughtful preparation and by observing these tips, your celebrations will remain safe and festive for everyone. Lastly, remember to be kind. A little cheer and
goodwill are welcome gifts for us all.