Helping Our Military Heroes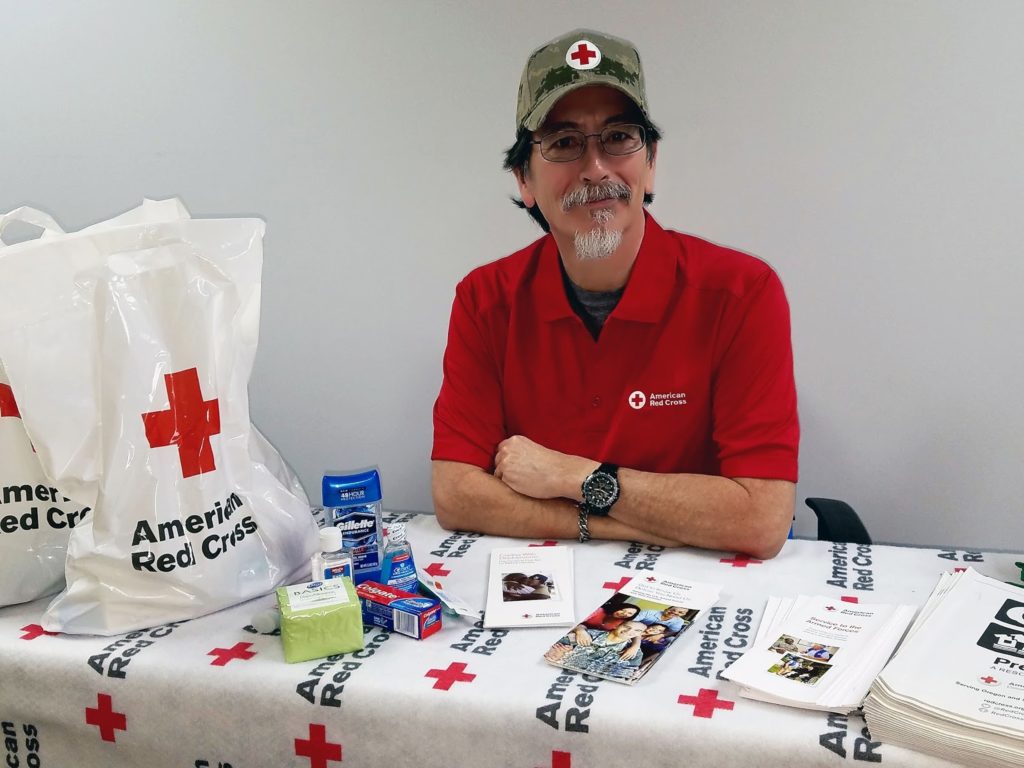 "I recognize that I can't fix all the world's problems," says Red Cross Volunteer Shelter Associate, Tom Murotake. "I can't save the whales by myself, but I can set up a shelter… I can help a veteran. I can do something."
Murotake's military experience — 31 years between the Army and the California National Guard — serves him well during disaster responses. "Between the Guard and the Red Cross, I've responded to floods, fires, riots and earthquakes," Murotake says, before adding one of his frequent laughs, "California's four seasons."
In many ways, a Red Cross disaster response is like a military deployment: A large-scale event unfolds far away while a group of dedicated individuals waits anxiously for the call. During the wildfires in southern Oregon last summer, Murotake waited more than a week for the call to action. When it finally came, the waiting game turned into: "Can you be there in half an hour?" Murotake says, laughing. It reminded him of his time in the California National Guard when he watched the aftermath of the Northridge earthquake or the Los Angeles riots of the early 1990s unfold on television: He knew he would be needed to help with recovery efforts, but first he needed to wait for the call.
Although the leadership skills Murotake developed over his long military career have him well positioned to help take charge during a disaster response, it's his willingness to do whatever task currently needs to be done that he finds most valuable. "The world needs worker bees," he says. "Someone's gotta do it, so here I am."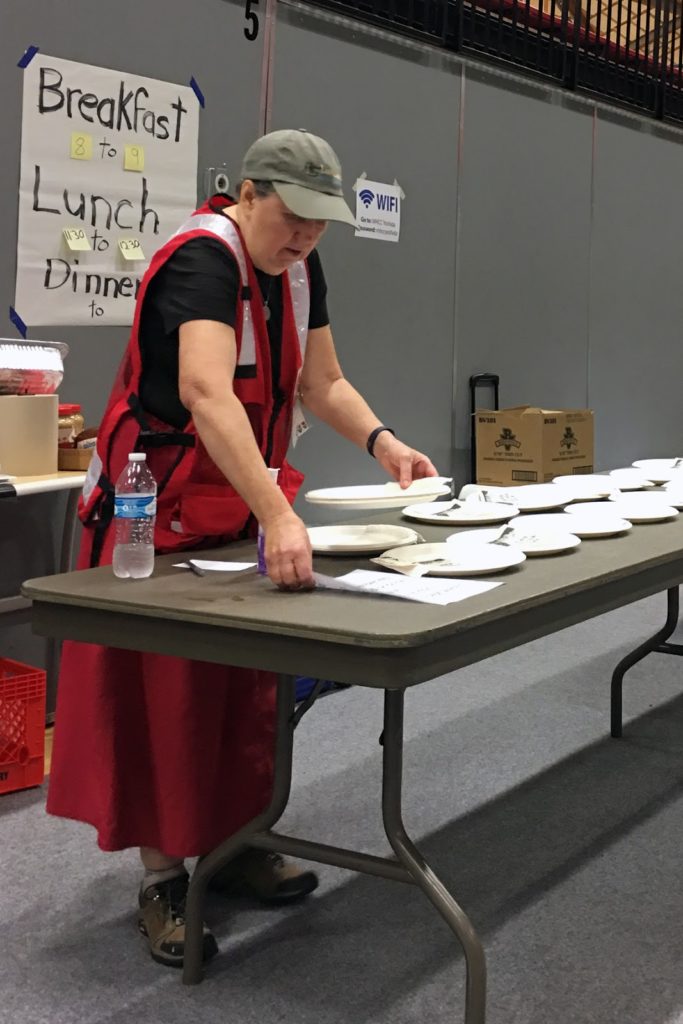 Murotake doesn't do it alone. His girlfriend, Gloria Van Lydegraf, herself a military veteran, shows that same "do-anything" attitude. At a shelter near Mount Hood last fall during the Eagle Creek fire, a group of developmentally disabled adults came in from their nearby group home because the home was unable to prepare lunch for everyone.
Says Murotake: "Gloria just jumped into action, putting on a peanut butter and jelly spread with chips and everything — like an assembly line, boom boom boom." And just like that, lunch was ready. Murotake was impressed at her efficiency. "And she says, 'oh, it's nothing,'" he says, laughing again.
Wherever he goes, Murotake makes a point to wear his Army veterans hat. It's a great way to connect with other vets.
"When they see the hat, they're more likely to come up and talk to me," says Murotake. Often, these interactions bear greater fruit. One disabled veteran Murotake met at a southern Oregon shelter had a regular Oregon license plate on his car. After a brief discussion, Murotake figured out that the vet was eligible for a special Oregon veterans license plate that has a one-time registration fee; with this plate, the veteran could save hundreds of dollars. It's the culmination of little moments — the small interactions that incrementally improve a veteran's life, or the menial task of making sure cots are set up or the kitchen trash is removed — that make it worthwhile for Murotake.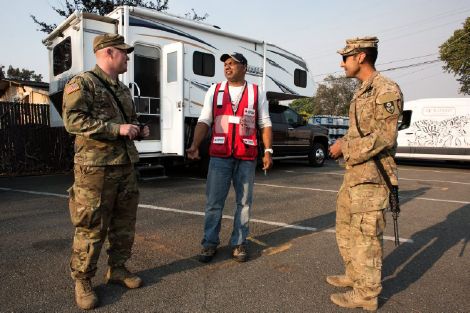 Murotake also plays a role in Red Cross's special outreach to service members. For instance, Murotake will set up a resource table at events for homeless and struggling veterans to provide them with whatever information he can to help make their lives just a little bit easier.
"These events are just really cool to attend," Murotake says. "Basically, they provide resources that will help our veterans get jobs and be successful in civilian life."
In addition, there are two programs the Red Cross uses to help military families deal with the rigors of military life: Coping with Deployments workshops and Reconnection workshops. The first provides information on how families can successfully navigate the challenges of military life, while the latter are small discussion groups that provide service members, veterans and their family members with skills for successful reintegration at home, work and in their communities.
"The Red Cross has a long history of helping veterans," says Jessica Chapman, Regional Manager for the Cascades Region's Service to the Armed Forces. "It's where it all started, after all, with Swiss businessman Henry Dunant in Europe and Clara Barton in America in the 1860s. One of Dunant's first roles was relaying messages from dying soldiers to their loved ones, something the Red Cross does in an expanded role today. The Hero Care Network relays emergency messages from home to deployed service members."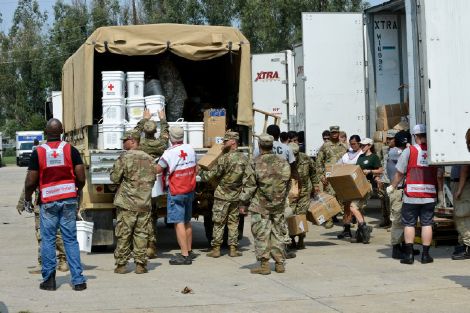 "The government depends on us for it," Chapman says. "If someone's father, for example, is injured at home, the family can contact the Red Cross, who will confirm the information before relaying it to the service member. Later, back at home, the Red Cross provides followup support and referral services to military families if they need it."
Thanks to devoted and enthusiastic volunteers like Murotake and Van Lydegraf, the American Red Cross is able to help our military veterans. We owe so much to our military heroes that have given so much of themselves to protect and defend us.