Enjoy Safe Driving and Fireworks this Fourth of July!
For many in the Northwest, summer means enjoying the great
outdoors, cookouts with family and friends, and Fourth of July fireworks
celebrations. These celebrations are a wonderful way to relax and enjoy our
beautiful region with one another. But these summer celebrations also come with
risks.
The American Red Cross encourages everyone to observe the following safety tips
while traveling this summer, whether it's to a fireworks celebration, a
friend's barbecue or a favorite campsite.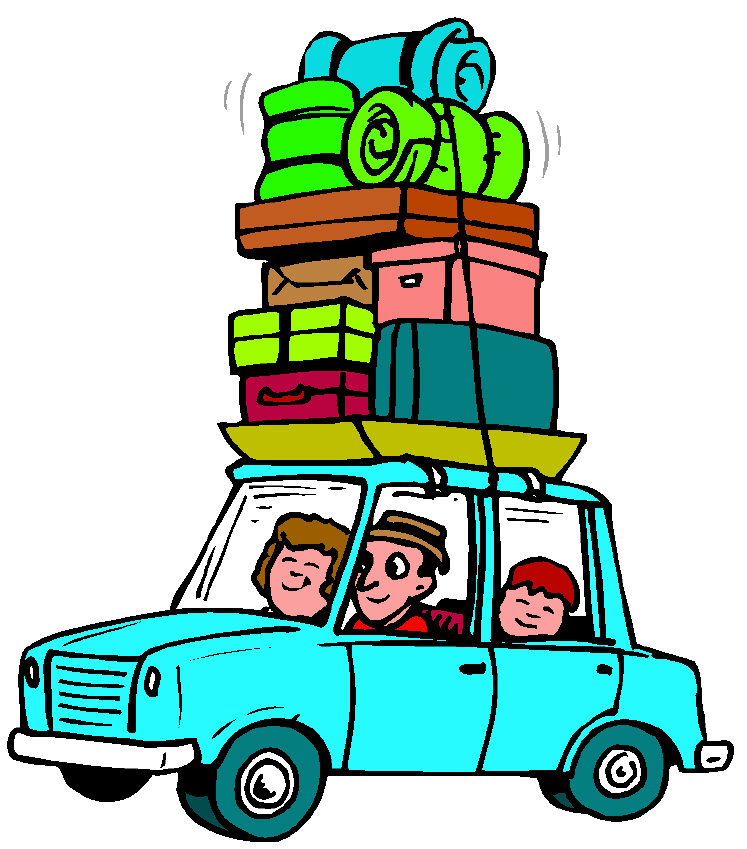 Getting There Safely
Millions of people will be on our highways throughout the
summer. To ensure your safety and the safety of others:
Let someone know your destination,
arrival time and route, so that help can be sent if needed.
Perform safety checks on your
vehicle before you leave. Clean its lights and windows, particularly
before driving at night. Check the tires to be sure they're inflated properly.
Make sure you have enough gas before getting underway, especially if you're
traveling where gas stations are infrequent along the route. Make sure your
vehicle has enough wiper fluid and water.
Buckle up! Check your child's safety
seat to ensure it is fastened correctly.
Be respectful of other motorists.
Observe speed limits and follow the
rules of the road.
Give full attention to your driving!
Have games on hand to occupy children. Keep pets in their safety carriers. Avoid heated discussions while you're driving. And we
hear it often and for good reason: Don't use a cell phone to talk or text while
driving.
Use caution when you drive in work
zones. Road crews will be out more than ever during summer months trying to fix
the potholes of winter and doing new construction projects.
Turn on your vehicle's headlights as
dusk approaches or during inclement weather.
Be
aware that hot cars and SUVs can be deadly. Never leave children or pets in your vehicle. The inside
temperature of the vehicle can quickly reach 120 degrees.
Make frequent stops and rest when you
get tired.
Carry an emergency kit in the trunk.
Visit the Red Cross website to find more information about building your own

disaster supplies kit

.
The best way to enjoy fireworks is to attend a public
fireworks show put on by professionals. However, if you will be setting off
fireworks at home:
Store fireworks in a cool,
dry place away from children and pets until they are ready to be used.
Use only legal fireworks purchased
from a certified fireworks seller.
Never give fireworks to small
children, and always follow instructions on the packaging.
Make sure the person lighting
fireworks always wears eye protection.
Keep a supply of water close by as a
precaution.
Light only one firework at a time
and never attempt to relight a "dud."
Leave any area
immediately where untrained amateurs are using fireworks.
Never throw or point fireworks at people,
animals, vehicles, structures or flammable materials.
Keep nervous pets indoors in a quiet
area away from the noise.
The American Red Cross wishes you a
safe and happy Fourth of July!
Enjoy the
food, music and festivities, your friends and family, and of course, the fireworks!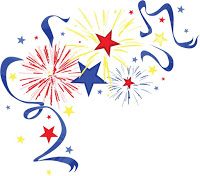 Also, watch for our upcoming
Independence Day Quiz!

We'll be posting
it on the blog July 3. Until then, study up to learn as many details as you
can. But no, no prizes will be offered. Instead, you'll have the delightful satisfaction in knowing that you've remembered
more trivia about our nation's past than you ever thought possible.