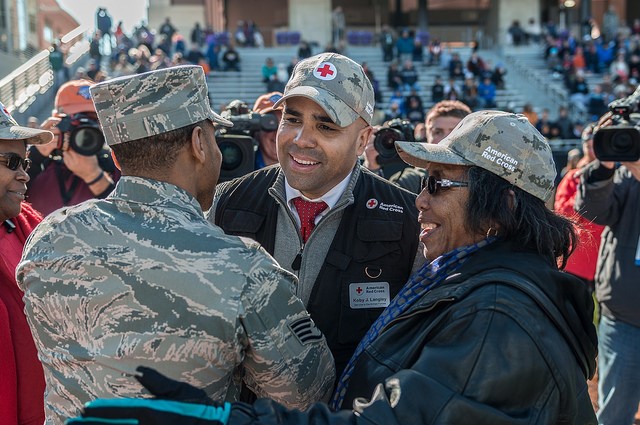 Sometimes a few words can make all the difference. When
you hear words of encouragement at the right time, defeat can be turned to
triumph. At other times, a few words can
alter the direction of your life, even if you weren't expecting it.
Such was the case for Koby Langley. He is a
two-tour combat veteran and a recipient of the Bronze Star for his service.
Langley has held many distinguished positions since leaving the military, but
it's his commitment to fellow veterans, wounded warriors and their families
that is at the core of everything he does today.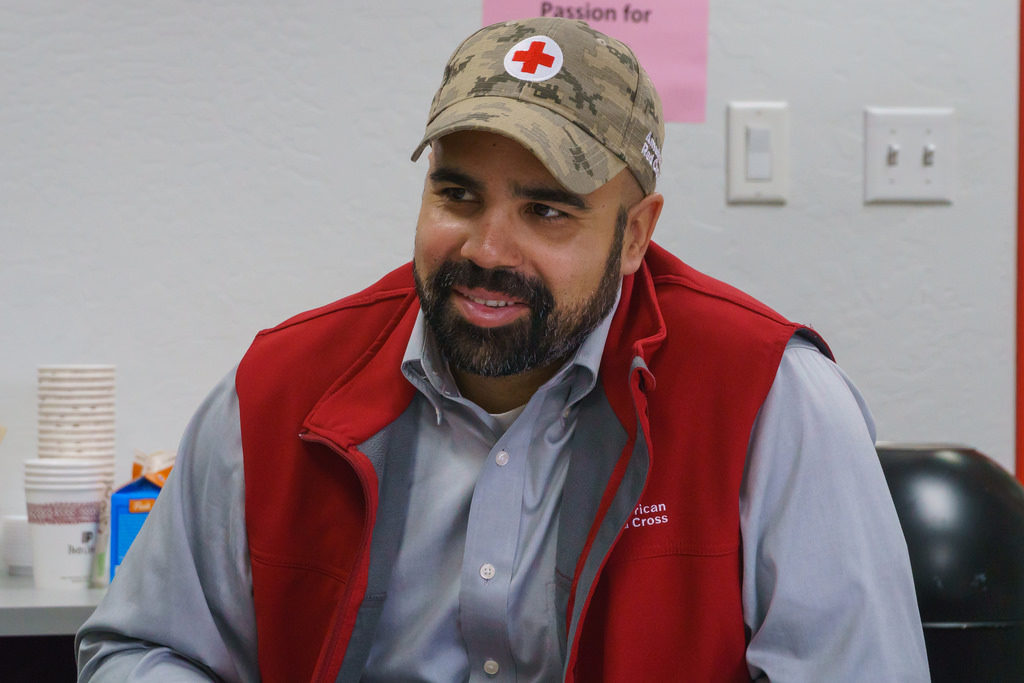 In 2014, while Langley was working for President
Obama, he was the liaison between the White House and
nonprofit groups that help veterans and their families. In that role, part of
his time was spent accompanying the president and Mrs. Obama while they visited
convalescing veterans at Walter Reed Military hospital, which is just outside
of Washington, D.C. It was there that the president and Langley met Jerry.
Jerry couldn't walk.

His left leg had been shattered in combat.
Langley listened to Jerry talk to the president about his friends that were
still serving and how much it meant to him when they came to visit him during
his recovery. Jerry was grateful, too, for the medical attention he was
receiving from hospital staff.
And then he said, "I also love the Red Cross folks
that visit and help me."
Those words stuck in Langley's mind. They prompted
him to begin looking into what the Red Cross does to aid our military.
Langley said, "I
knew the Red Cross provided disaster relief
assistance, and I also knew that they provided emergency communication

to military families. But I wasn't as familiar with what they did for
our wounded warriors, so I began to ask around."
The more Langley learned about Red Cross programs,
the more he wanted to be involved.

Jerry's
words ultimately inspired Langley to take a new direction in his career.

He left his position at the White House and joined
the Red Cross.
"
I decided that I wanted to help – I
wanted to do more," he said.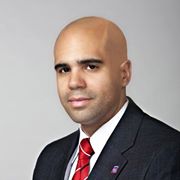 Langley has since become senior vice president for
two divisions within the Red Cross: Service to the Armed Forces (SAF) and International
Services. (The other three divisions are Blood Services, Health and Safety
Services, and Disaster Relief.)
More than anything, Langley is a passionate
advocate to get others involved in helping our veterans.
"We need to bridge the gap between civilians and
the military," Langley said. "We want to engage Americans that have
little or no connection with veterans and the military and their families, so
that they can learn the importance of our veterans' sacrifices."
The need for civilian support of our servicemen and
women is crucial. It's a tragic fact
that each day 22 members of the military commit suicide.

Half
of our military members in need avoid asking the government for help, but they will
call the Red Cross.
"Our military deserves the best of us every day and in
every way," said Langley. "Today, more than 14,000 Red Cross volunteers are
helping in military installations throughout the country. These volunteers are clinicians,
mental health workers, rehabilitation specialists, ER nurses and alternative
therapy specialists. They are also moms, dads, and everyday citizens just
giving love, a hug, a warm blanket, or even spending the last quiet and sacred
moments of a veteran's life at their bedside."
Langley is proud of the support the Red Cross is
providing to military veterans and their families. More than $24 million of
professional services have been provided so far through Red Cross volunteers.
"It's important that the Red Cross continues to adapt
and improve our service to the military," Langley said. "No other organization
has cared for, fed, and helped rehabilitate more wounded warriors than the Red
Cross."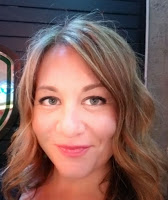 While Koby Langley is based in Washington, D.C. and
does extensive traveling to promote awareness of Red Cross military support, someone
else closer to home is helping in a similar way: SAF Regional Program Director,
Jessica Chapman. For example, since 2015, she has been building relationships between
the Red Cross and the National Guard, particularly in Bend. Many people are
unaware that Bend has the second highest number of National Guard members in
the country.
One memorable experience for Chapman was helping a veteran
that had a doctor's appointment in Bend. While he was en route to the
appointment, his car broke down and then got sideswiped. The man needed help
getting his car fixed and finding a place to stay. He needed two nights in a
motel, which were provided by Team Rubicon; a new battery, which was donated by
the Elks Lodge; and a car tow, which was provided by AAA. Chapman spent eight
hours contacting and coordinating these and many other people needed for this
veteran to get back on his feet and get his car fixed.
"It is so special to
see folks come together to help people in need," said Chapman. "Helping to
facilitate that is one of the best parts of what we do."
Chapman also raises awareness about our
Resiliency
Programs
. Several workshops are offered on coping with a
deployment before and after it happens. There are even workshops for children.
Often these workshops are the only place that young children can connect with
others their age who understand the difficulty of having a parent serving in
the military.
As Langley mentioned, Red Cross volunteers help our
military in so many ways.

Sometimes even
unusual ways. One volunteer went above and beyond when she brought her dog to
Kuwait as a morale boost for our troops.
Y
ou can read about
Sergeant
V. Michelle Woods'
experience by clicking the link and going to
the middle of the web page.