Honoring Local Heroes at the 22nd Annual Red Cross Awards Ceremony
The Red Cross celebrated 12 individuals from Oregon and Southwest Washington at the 22nd Annual Heroes Breakfast on Friday, March 22, 2019, in Vancouver, Washington. The 'Heroes' hailed from all across the region and were recognized for their courage and commitment to serving their communities.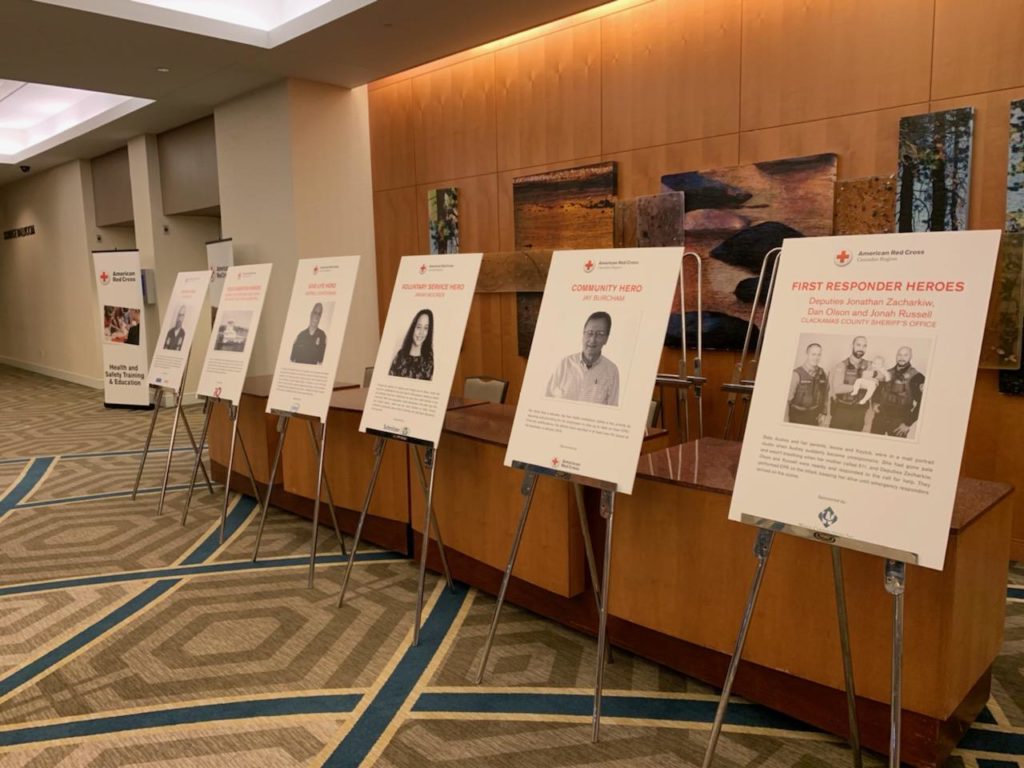 From first responders who rushed to perform CPR on an unresponsive infant to a high school freshman who saw a need in her community and discovered her calling to help others, the 2019 Heroes embody the Red Cross mission and commitment to service and compassion.
Attended by nearly 300 guests, the 2019 Heroes Breakfast included recognition from Red Cross leaders, as well as Red Cross of Southwest Washington board member MaryJane Rose, who has deployed twice nationally to support Red Cross disaster relief efforts. Her experiences as a Red Cross disaster relief worker are what inspired her to join the chapter's board of directors.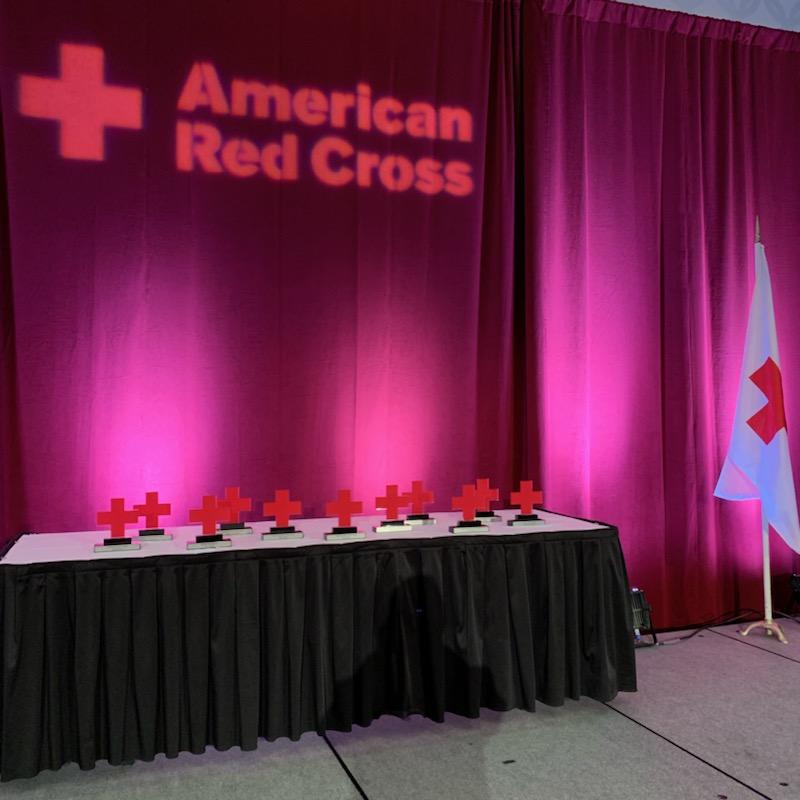 "I went to serve and to help others, but I came home with a greater appreciation for the Red Cross and a desire to do more," Rose said. "The Red Cross has the ability to jump into action at a moment's notice … and to see this in action is incredible."
Each community hero was recognized with a short video and presented with a trophy, thanking them for the incredible actions they took to save a life or make a positive difference in their community. Read on for photos from the event and the stories of each hero award presented.
"[These Heroes] are not ordinary people who have done extraordinary things," said Dale Kunce, Regional Chief Executive Officer of the American Red Cross Cascades Region. "They really are extraordinary people who have done extraordinary things."
---
2019 Red Cross Hero Award Winners:
---
Community Hero (presented by American Red Cross): Jay Burcham of Albany, OR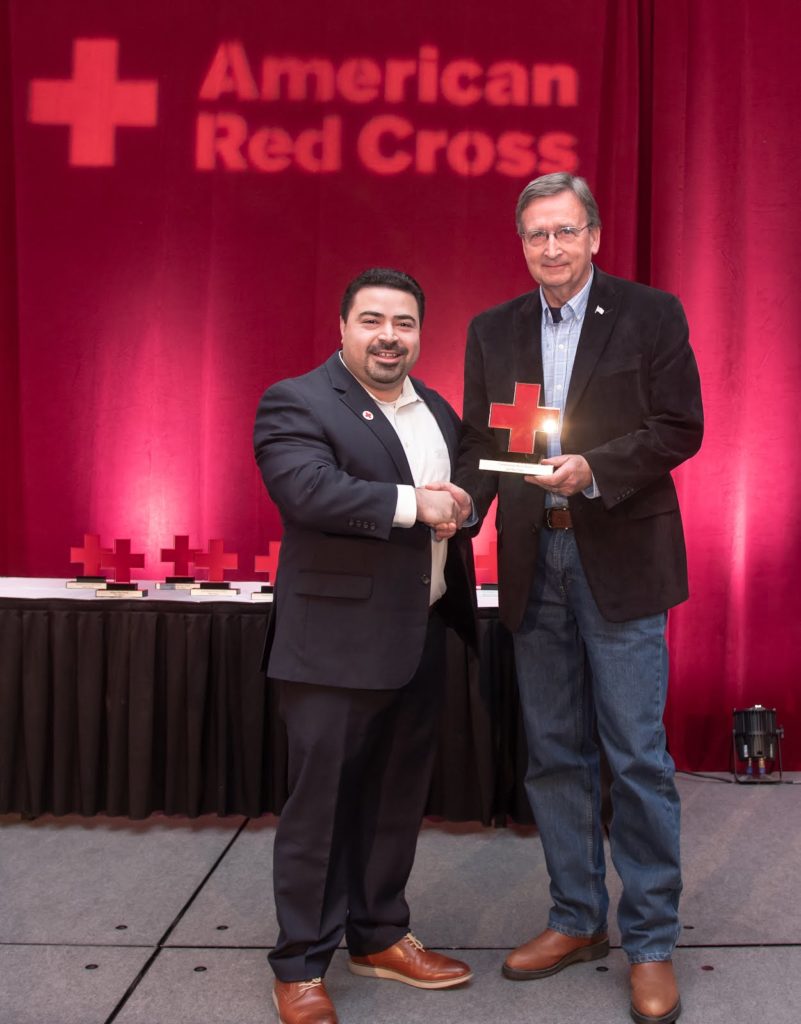 For more than a decade, Jay has made workplace safety a top priority by requiring and providing for his employees to stay up to date on their CPR/First Aid certifications. His efforts have resulted in at least one life saved, in January 2018.
---
Military Hero (presented by ESCO Group, LLC): Tim Wilson of Bend, OR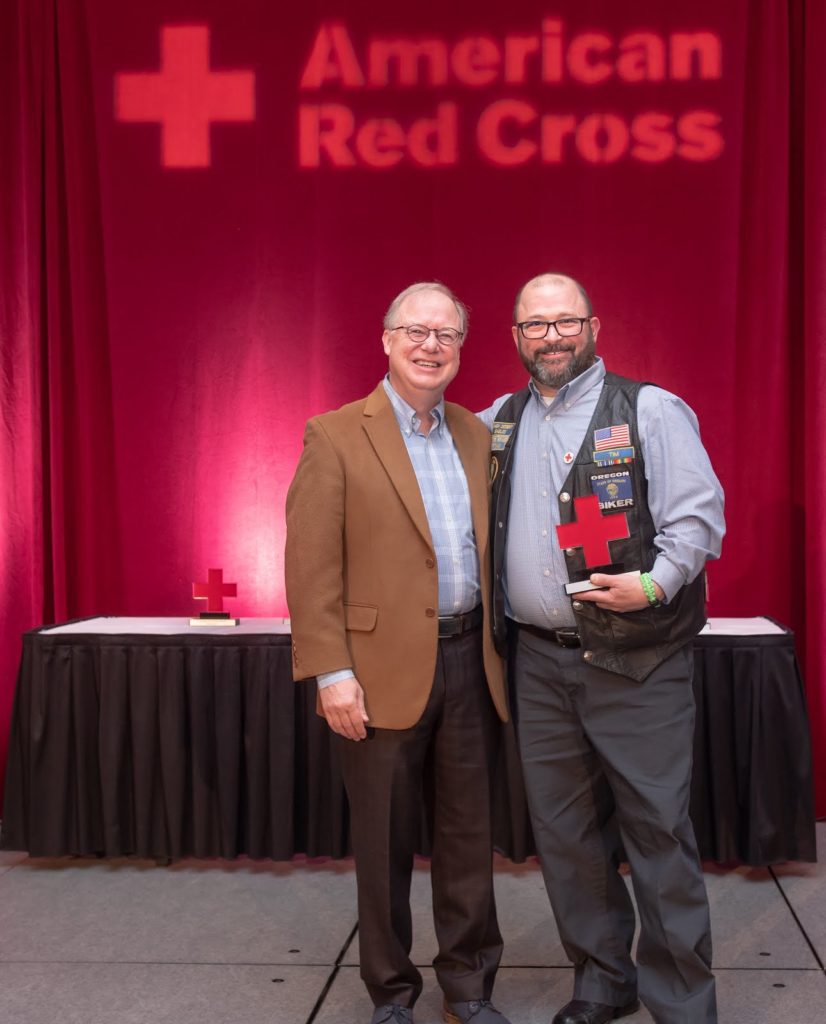 Tim is a military veteran and is incredibly active with the Oregon Veterans Motorcycle Association in Bend. He has made it his personal mission to give back to veterans in his community through this organization, helping them raise funds to help veterans for the last two years, totaling more than $14,000 in 2017 and more than $16,000 in 2018.
---
Good Samaritan Heroes (presented by iQ Credit Union):
Captain Joshua Burrows, Riley Wyatt, Billy Pike, Harry
Pike & Ken Marvel of Tidewater Barge Lines in Vancouver, WA
The crew of Tidewater's Ryan Point Tugboat sprang into action when they spotted two people stranded in the middle of the Columbia River. The couple were exhausted and hypothermic after treading water for three hours, and the Tidewater crew pulled them to safety and warmth aboard their tugboat, saving their lives.
---
Give Life Hero (presented by Intel): Merrill Gonterman, Roseburg, OR
In February 2018, Merrill found out his daughter had leukemia and needed critical medical treatment to save her life, including 40 blood transfusions. Inspired by the lifesaving power of blood products, Merrill joined the Red Cross Southwest Oregon Chapter Board of Directors in June 2018 and made it his top priority to organize regular blood drives in his community. To date, Merrill has organized 6 blood drives, collecting 153 units of blood, and he plans to continue his efforts to save even more lives.
---
Voluntary Service Hero (presented by Schnitzer Steel): Janah Moorer, Klamath Falls, OR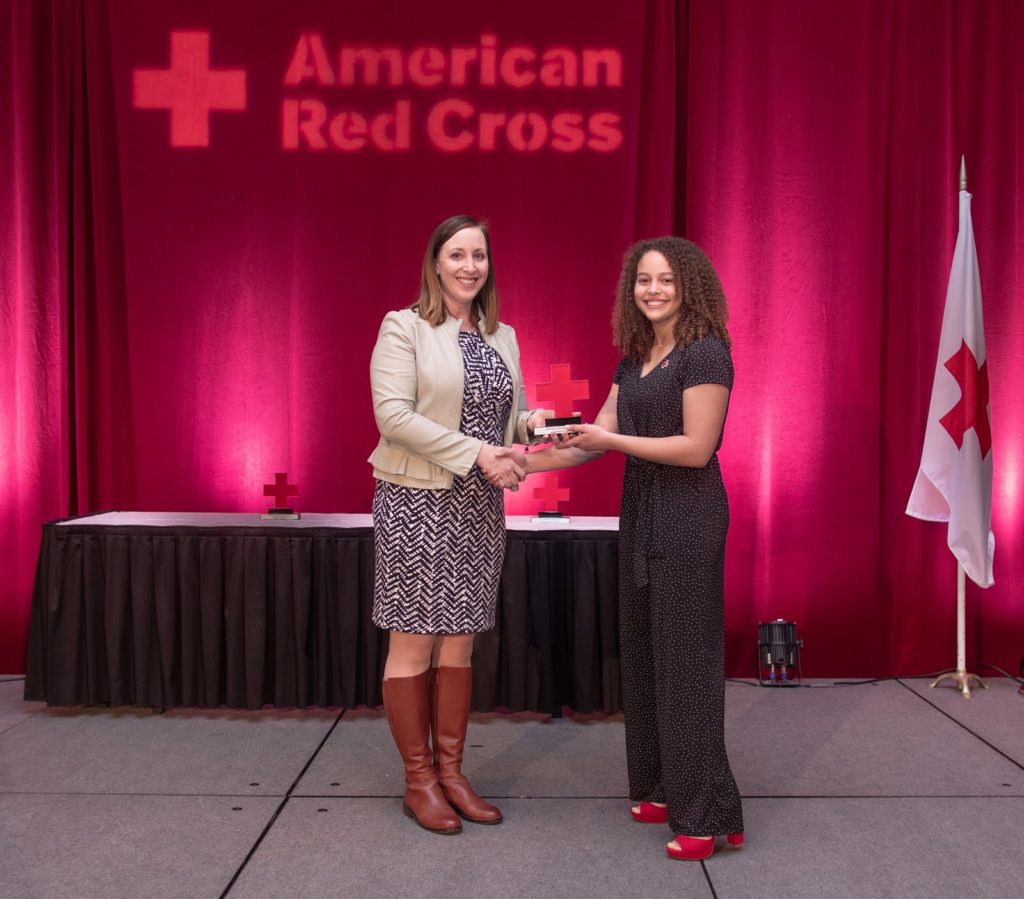 Through her passion for helping and bringing joy to others, Janah has become a coordinator for her local Toys for Tots program, helping to collect and distribute more than 10,000 toys for more than 3,000 families in her community. When the organization found themselves with extra toys this past holiday season, Janah and her mom traveled to Butte County, California, to personally deliver them to families who had been affected by the Camp Fire.
---
First Responder Heroes (presented by Waste Connections): Deputies Jonathan Zacharkiw, Dan Olson & Jonah Russell, Clackamas, OR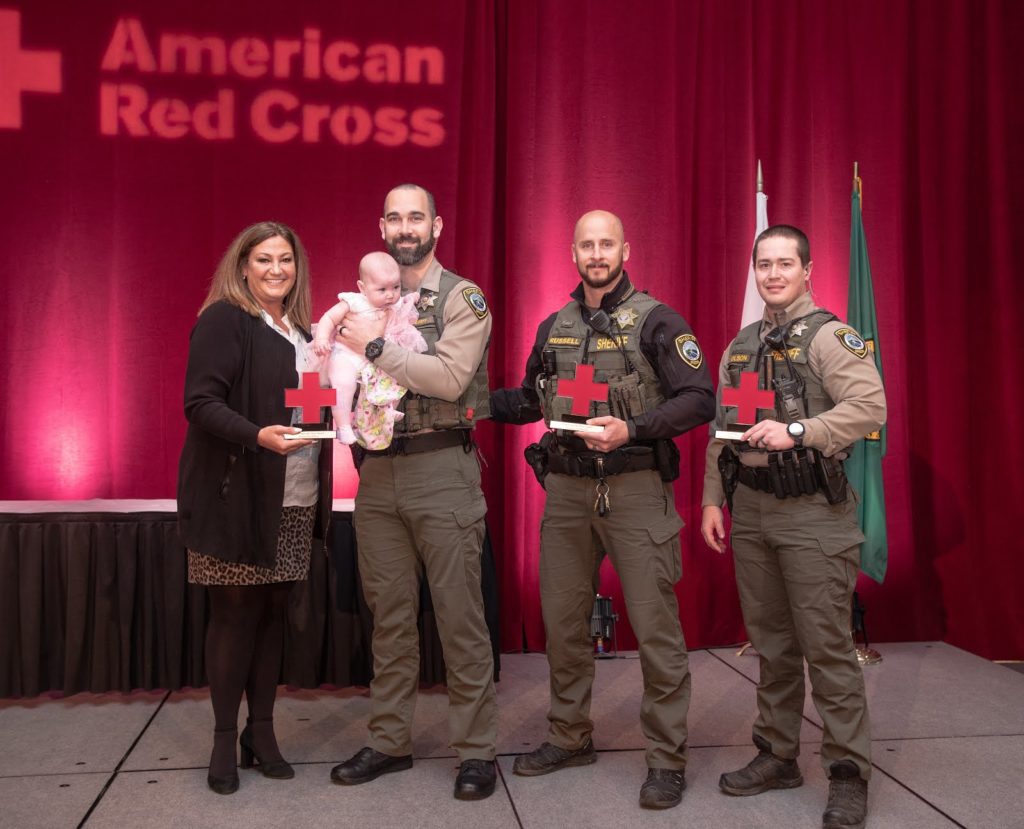 Baby Audrey and her parents, Jessie and Kaylob, were in a mall portrait studio when Audrey suddenly became unresponsive. She had gone pale and wasn't breathing when her mother called 911, and Clackamas County Sheriff's Deputies Zacharkiw, Olson and Russell were nearby and responded to the call for help. They performed CPR on the infant, keeping her alive until emergency responders arrived on the scene.
---
Whether running blood drives or toy drives, saving lives with CPR or raising funds to help veterans, these individuals have touched our community and our hearts, and the Red Cross Cascades Region is honored to have been able to present them with our 2019 Hero Awards.