Join the Red Cross Cascades Region in The Great ShakeOut on Thursday, October 17th!
Story by Hannah C. Wood/Red Cross Cascades Region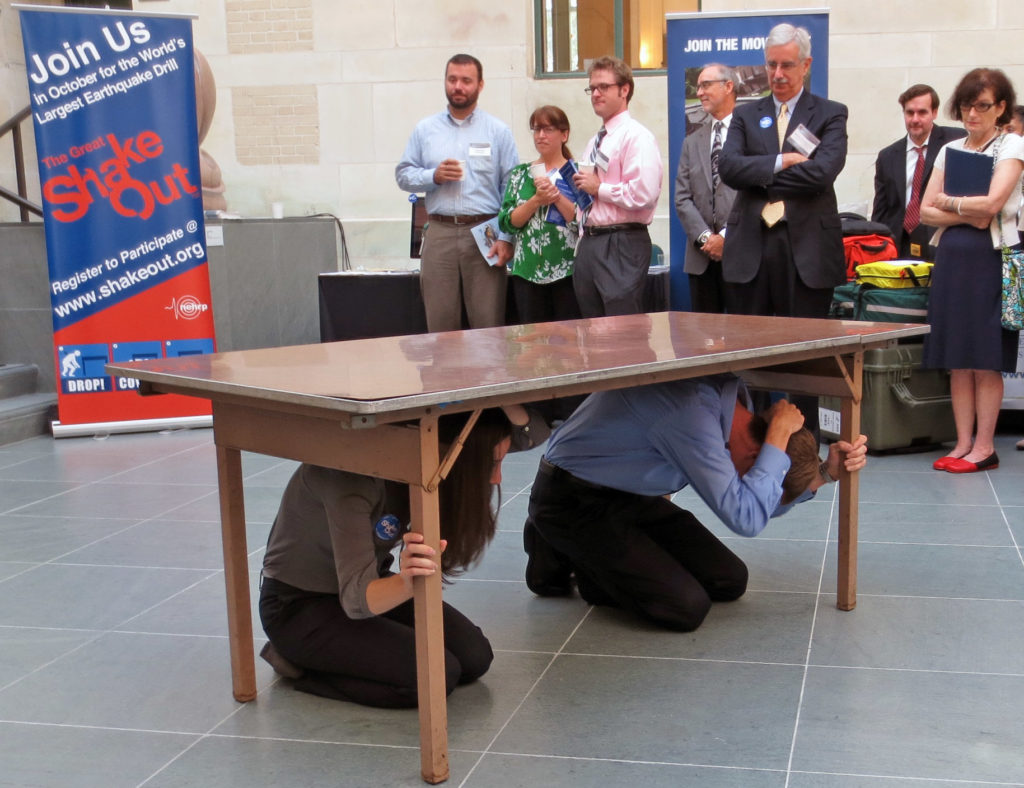 Oregon is home to beautiful mountains with amazing hikes, rugged coastlines, and adventurous people.
Our state also lies on the Cascadia Subduction Zone fault line, which means earthquakes are also possible.
According to the Oregon Department of Geology, the two largest earthquakes were in 1993 with magnitudes of 5.6 and 6.0. Earthquakes of that size are strong enough to cause damage to buildings and structures. It's a not-so-subtle reminder that you could be anywhere when an earthquake strikes – at home, at work, at school, or even on your commute.
How to Participate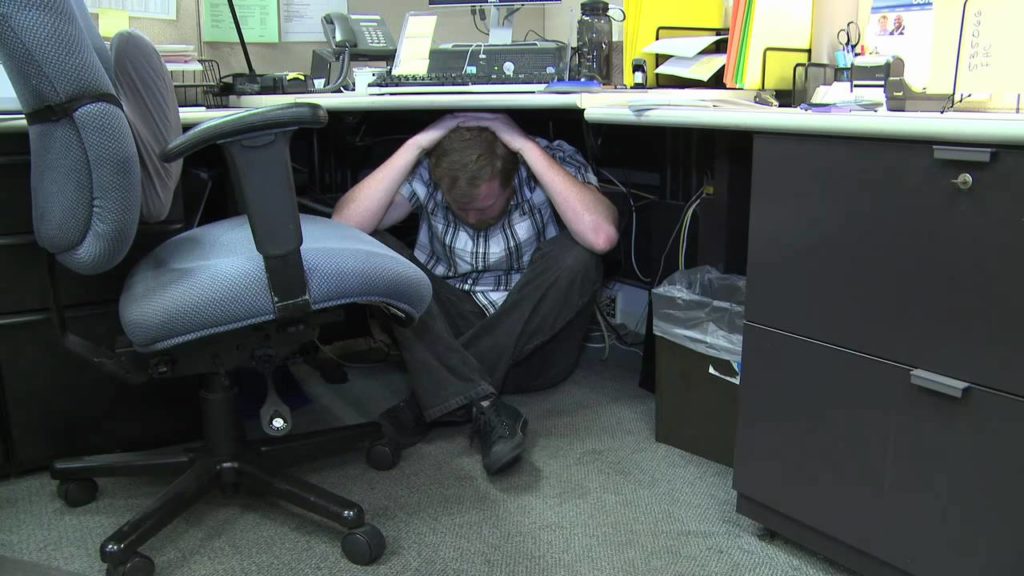 To help people prepare for an earthquake, the American Red Cross is hosting its Great Shake Out campaign on Thursday, October 17th at 10:17 a.m. Over 50 million people around the country and world are already registered to take part in earthquake drills. People of all ages are encouraged to practice and 600,000 Oregonians have already signed up.
Share your Great ShakeOut photos using the hashtag #RedCrossCascades to win fun Red Cross prizes!
What should you do during an earthquake?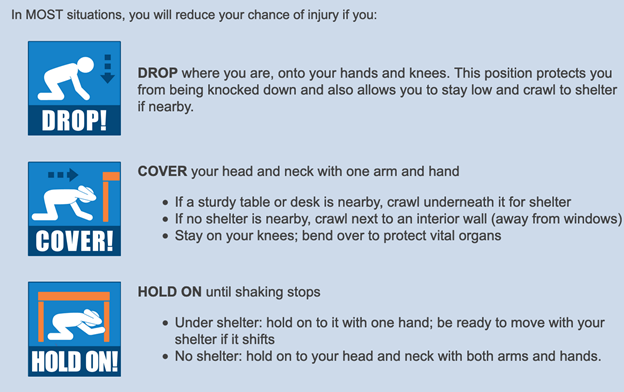 Earthquake safety starts with remembering to drop, cover and hold. As the infographic (above) shows, drop to your knees, cover your head and neck, seek shelter, and hold on. You should not get in a doorway or run outside.
To get started, first register for the Great Oregon ShakeOut happening on Thursday, October 17th. Registering takes less than two minutes – you just fill in your name, email, zip code, and check a few boxes. You can find materials and suggestions to plan your earthquake drills on greatshakeout.org. Then, spread the word to your friends, family, neighbors, and colleagues to encourage them to register and practice for earthquake safety too!
And, don't forget! Take photos are share them on social media using the hashtag #RedCrossCascades or email to CascadesPhoto@redcross.org to win Red Cross prizes.