Red Cross Cascades Region Takes Cover During 2019 Great Shakeout (Photos)
Story by Hannah C. Wood/Red Cross Cascades Region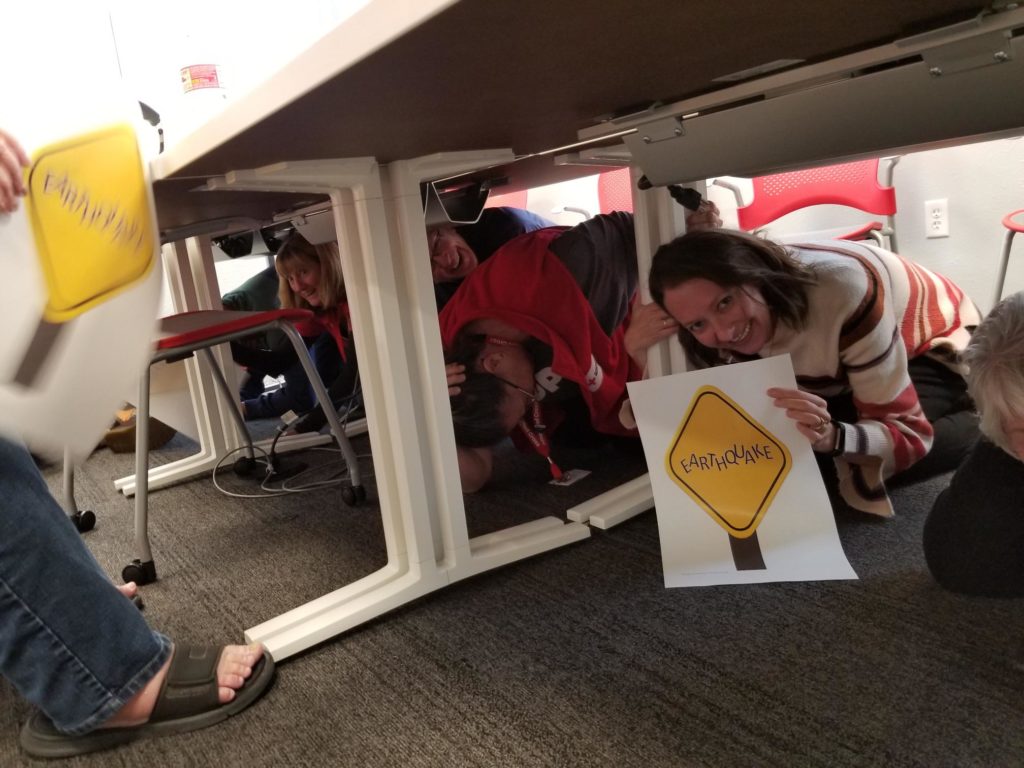 At 10:17 AM on October 17, 2019 people dropped under their desks, tables and chairs to cover their heads and necks, and hold on tight.
They were practicing, with some 66 million other people, how to survive a strong earthquake.
While the earthquake may have been make-believe, the practice of preparing for a large-scale earthquake is very real.
The Red Cross Cascades Region participated in The Great Shakeout with over 730,000 people who registered in Oregon and Southwest Washington.
While preparing for a disaster is serious business, we also had to have a little bit of fun. Check out these photos from around our region of those who took part in the earthquake drill.
To learn more about earthquake preparedness and to join the next drill, visit Great ShakeOut online.