The Red Cross Begins COVID-19 Antibody Testing
Story by Hannah C. Wood / Red Cross Cascades Region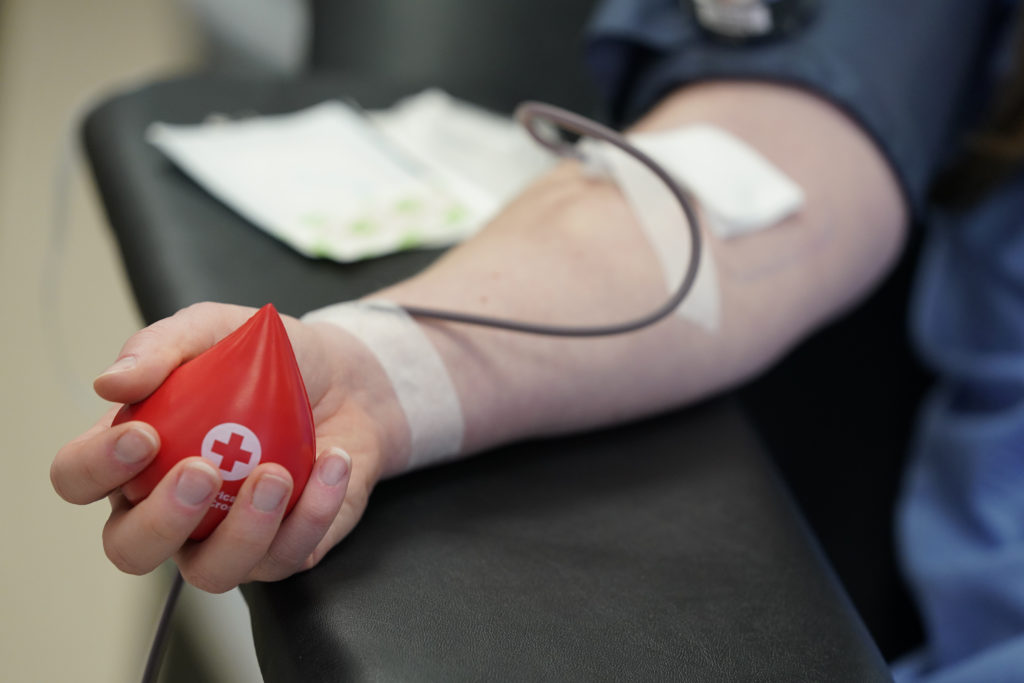 As of June 15, 2020 the American Red Cross is testing blood, platelet, and plasma donations for COVID-19 antibodies.
The Red Cross is using a test in partnership with the FDA and it shows if a donor was potentially exposed to the coronavirus (COVID-19) and developed antibodies to it.
Even if the person did not have symptoms, this could help a person know if they were exposed to the virus. However, officials say a positive antibody test result does not confirm infection or immunity.
"As an organization dedicated to helping others, the Red Cross is pleased to provide more information about COVID-19 to our valued donors," said Dr. Erin Goodhue, Executive Medical Director of direct patient care with the Red Cross Biomedical Services.
"If you are feeling healthy and well, please schedule an appointment to not only help saves lives but also learn about your potential exposure to COVID-19."
COVID-19 Test Vs. Antibody Test
The antibody test is different and separate from the COVID-19 diagnostic test. The COVID-19 test shows if a person currently has the virus. The Red Cross is not a diagnostic testing center for those who may currently have COVID-19 illness.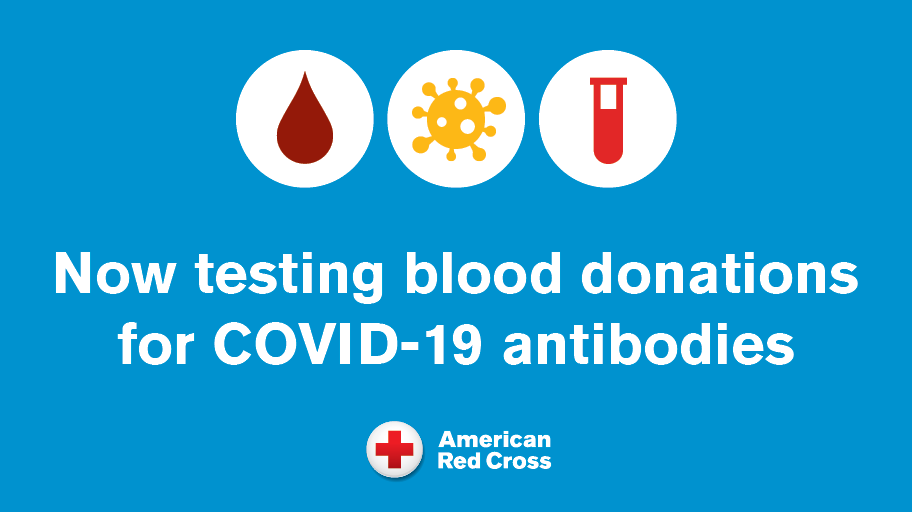 Red Cross donors can expect to receive the results of their antibody test within 7 to 10 days through the Red Cross Blood Donor App or on our donor portal at RedCrossBlood.org. The antibody tests will be done on blood product donations for the next four months, or until further funding for the program is available.
For those who want to donate blood, platelets, or plasma
To protect the health and safety of Red Cross staff and donors, individuals who do not feel well or who believe they may be ill with COVID-19 should postpone their donation.
All donors need to schedule an appointment. This is especially important during the pandemic to ensure staff, volunteers, and donors can follow the safety precautions, including social distancing, temperature checks, face coverings and more.
African American blood donors needed for sickle cell patients The Red Cross also has a critical need for African American donors to give blood following a decline in donations needed for patients with sickle cell disease amid the COVID-19 Outbreak.
Scheduling a donation appointment
Donation appointments can be made by downloading the free Blood Donor App, visiting RedCrossBlood.org, calling 1-800-RED CROSS (1-800-733-2767) or enabling the Blood Donor Skill on any Alexa Echo device. Thanks to Amazon, all those who come to give June 1-30 will receive a $5 Amazon.com Gift Card via email.*