Life-long Friends Use Platelet Donations to Hangout and Catch-up
Story by Hannah C. Wood / Red Cross Cascades Region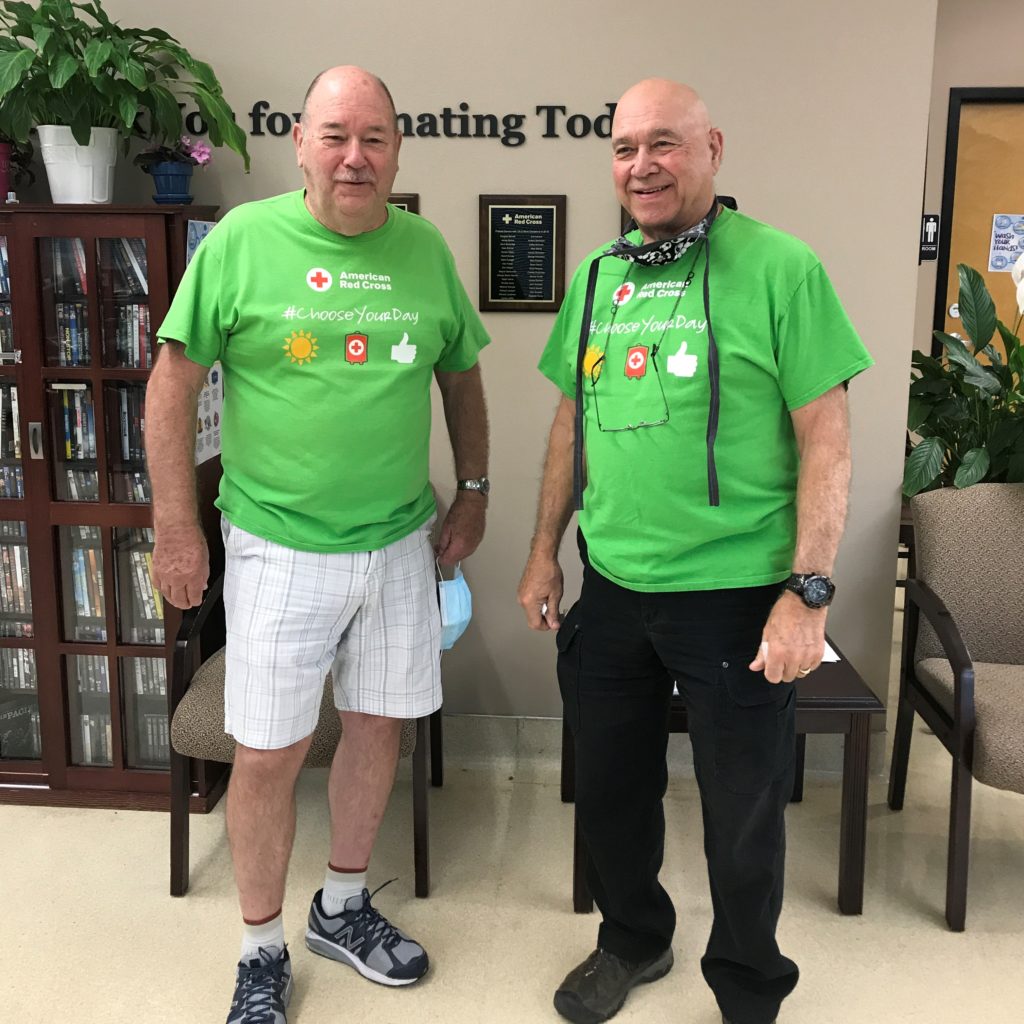 I recently spent a morning in the American Red Cross blood donor center in Vancouver, Washington catching up with two very special blood donors; together donating platelets over 1200 times. 
Bill McGinnis and Teddy Peetz are lifetime friends and are both 75 years old.
They met in kindergarten, resulting in a friendship that has spanned seven decades and thousands of life moments.
Teddy and Bill grew up in Troutdale, Oregon attending the same schools from kindergarten through high school.
After graduation, Teddy left college to serve in the Army, while Bill continued his college education.
After college and the Army, Bill became a civil engineer and Teddy became a teacher. During these years apart, they maintained contact and filled each other in on life's big moments through letters. But as many do, ultimately went their separate ways due to family, living locations, and jobs.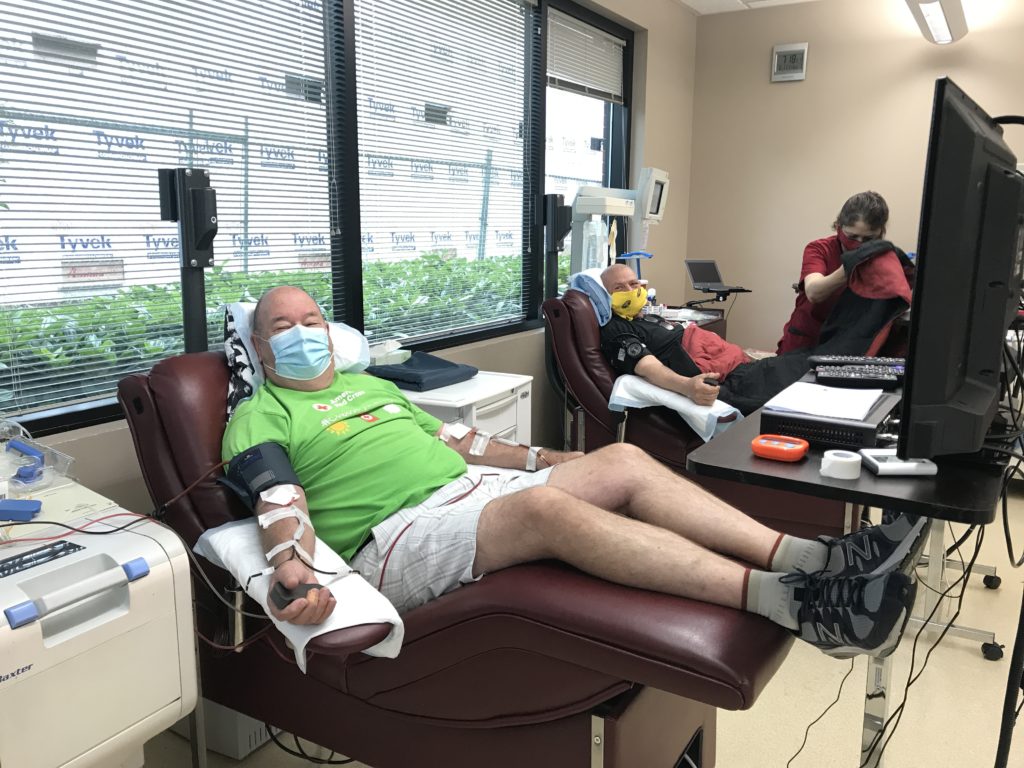 Years, later they met each other at a local lumber yard and renewed their friendship.
That's when they started donating platelets together.
Both are retired now and enjoy spending time with their families. Bill recently celebrated his 48th wedding anniversary, giving him a few years on Teddy who is working on his 30th.
They see each other every Thursday to donate platelets. As they always have, they chat and catch up for the 2-3 hours it takes. Even during the COVID-19 pandemic, Peetz and McGinnis have kept to their donation schedule to help ensure those who need platelets have access to them.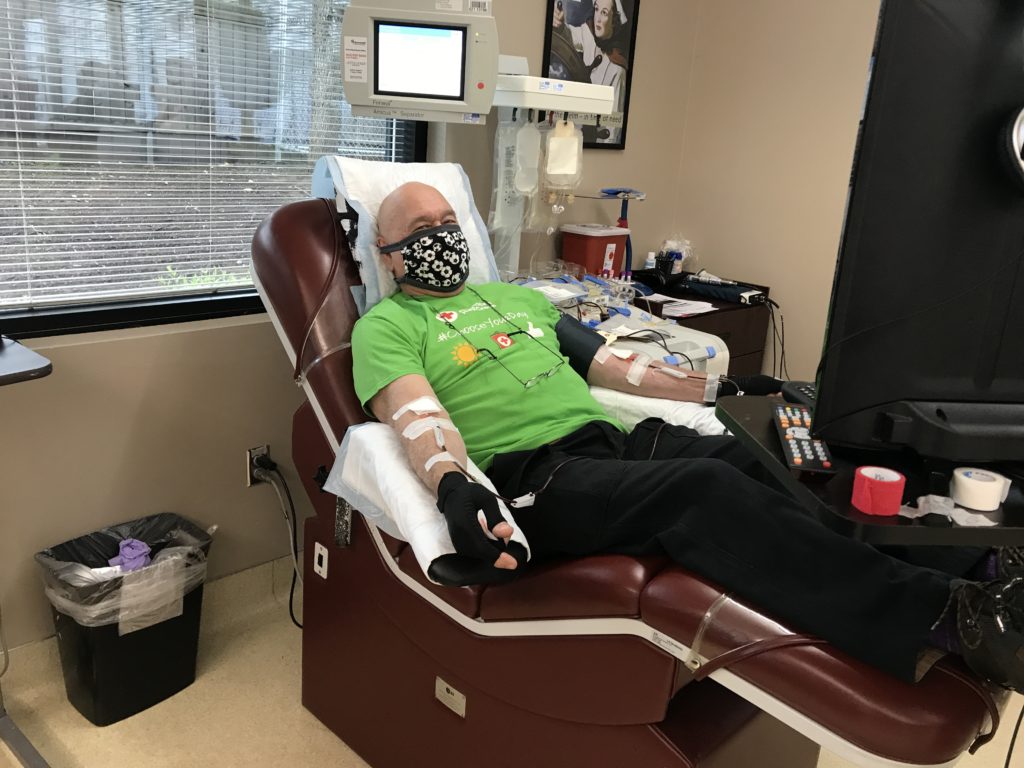 After they donate platelets, they both say they don't feel any different. They eat a bit and then part ways.
At this point in their lives, Teddy says, "It is easier to donate platelets than to receive them," and for this, they share they are both thankful.