Red Cross Volunteer Supports Wildfire Response as own Home is Threatened
Story by Darrell Fuller/Red Cross Cascades Region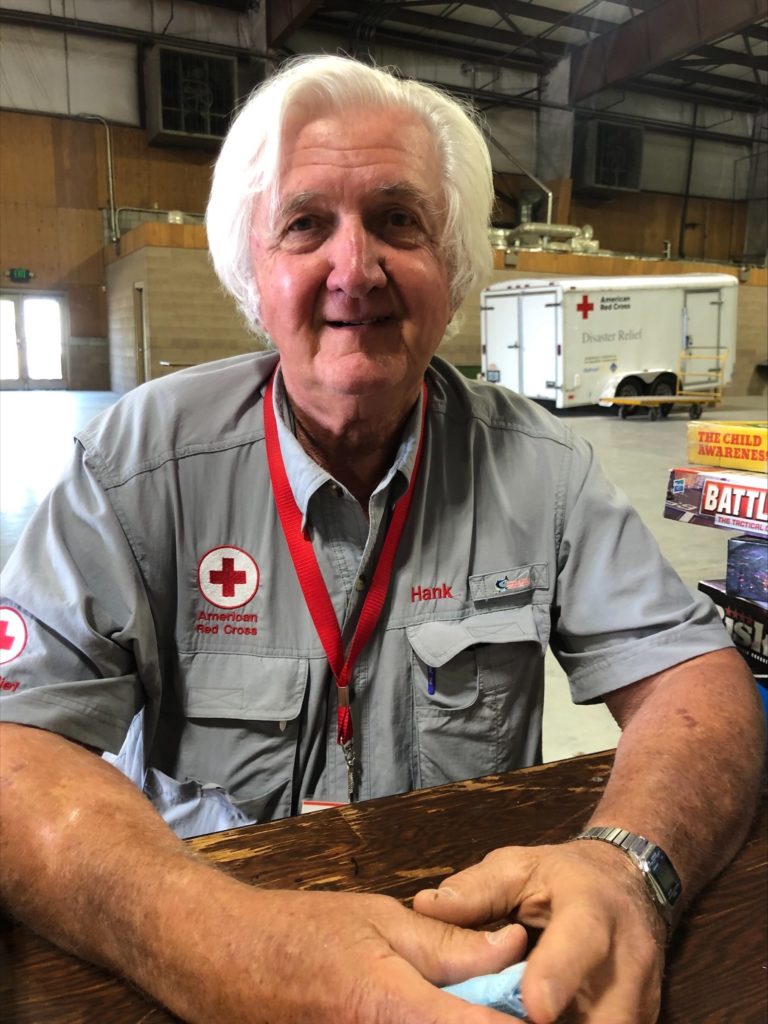 Hank Nowak of Joliet, Montana (about 30 miles outside Billings), flew to Medford, Oregon on Saturday, July 10th, 2021 to serve as a Red Cross shelter volunteer for the Bootleg Fire burning in Oregon.
He had no way of knowing, of course, that one week into his assignment his own home in Montana would be threatened by the Harris Fire.
But let's not get ahead of ourselves.
Hank Nowak, who turns 77 at the end of July, retired from a career in facilities planning and construction with the US Postal Service. But retiring — and being tired — are two vastly different things, and Hank wasn't ready to slow down.
He drove for the VA until he turned 70, and then they wouldn't let him drive any more.
"I saw there was a bunch of flooding in the Dakotas," Hank said. He thought to himself, "I could go and hand out food in the shelters."
The Red Cross was a perfect fit.
Hank works in shelters. He drives Red Cross Emergency Response Vehicles. "I help out where I can," he says quietly, downplaying his contributions – after all, the lifeblood of Red Cross disaster response is volunteers. "I'm a utility player."
"I never realized how extensive the Red Cross was before I started volunteering. It's just amazing." Hank mentions while discussing the places he's been.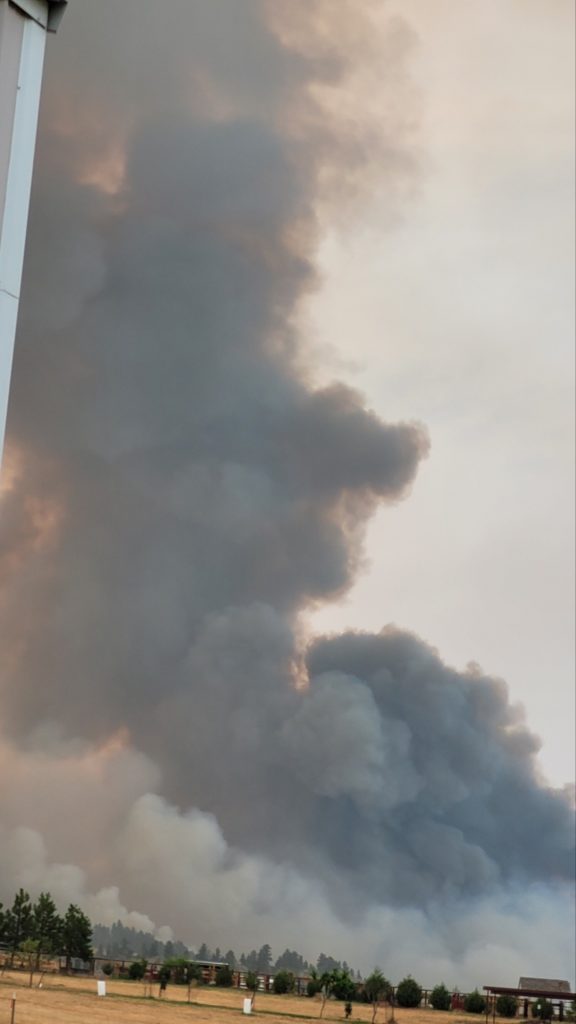 But back to our story: About seven days into his two-week assignment, Hank got a call from his wife, Elaine. She said, "I think we have a problem here," and texted him a photo from their backyard.
"It was a plume of smoke just like we're having here in Klamath Falls," Hank explains.
That call was followed closely by another one from his adult son, Daniel, and another texted photo.
"The Sheriff came by while I was talking to Elaine. He said we should start thinking about getting out. My wife and our dogs have moved down the road with our son." (Daniel lives just a quarter of a mile from his parents.)
He's since talked to his local Red Cross chapter about the situation. "The Red Cross in Montana has a shelter on standby. The fire is moving away from residences right now. It's mostly scrub brush and grazing lands," he says.
"I'd like to stick it out here in Klamath Falls. I don't want to leave early. My wife and son will call me. The Sheriff will call me. My local volunteers will call me if it gets bad. They know I'm out here. They all feel there is no rush to get back," Hank suggests.
"And I know the Red Cross would work hard to get me back home quickly if necessary."
So, Hank is still here, in Klamath Falls, serving Oregonians who have been evacuated from the Bootleg Fire.
It's the Red Cross way.