Klamath Tribes Delivers Key Community Support During Devastating Bootleg Wildfire
Story by Darrell Fuller/Red Cross Cascades Region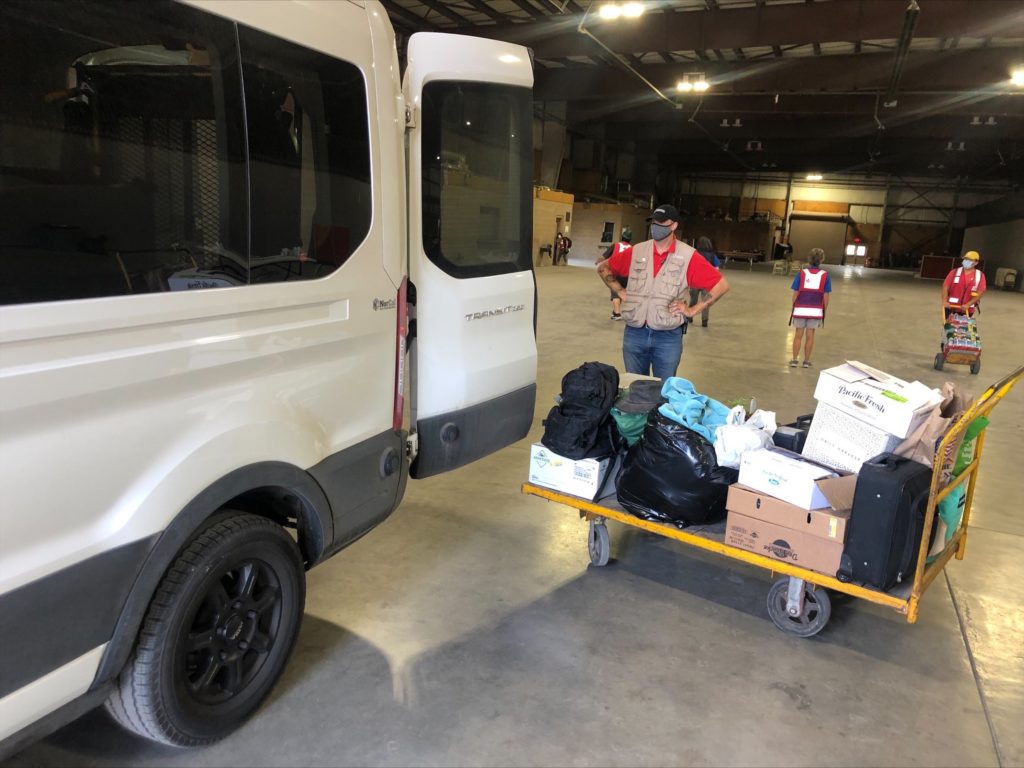 Just three days into the massive Bootleg fire raging in Oregon, the Red Cross opened an evacuation shelter at the Klamath County Fairgrounds. Starting July 9, 2021, the Red Cross mobilized volunteers and resources to the area to provide a little help and comfort to those who had been evacuated from their homes.
The fairgrounds site, operating in collaboration with Klamath County, was the perfect facility as many evacuees when fleeing their homes brought their pets, ranging from horses and rabbits, to dogs and cats.
The added space at the fairgrounds allowed those with small animals the comfort of keeping their pets with them and larger animals nearby. Even the Klamath County Sheriff's Office brought in their Disaster Pet Relief trailer to assist.
No one organization can do disaster relief alone, it's a collaborative effort. One example of this is the collaboration with tribal leaders throughout Oregon.

Early in the response to the Bootleg fire, the Red Cross had reached out to the Klamath Tribes to see if they had been impacted by evacuations. They had not, but their Emergency Manager offered to assist the Red Cross disaster response with any transportation needs.
As evacuation levels were reduced and more people were able to return home, it was time to transition the shelter to a new location. It was during the planning of that move that Phyllis Rand, a Red Cross government operations volunteer, knew exactly whom to call.
A couple of phone calls later, the Klamath Tribes were scheduled to arrive at the fairgrounds at 9:00 a.m. on "moving day", assisting Bootleg Fire evacuees who did not have their own transportation.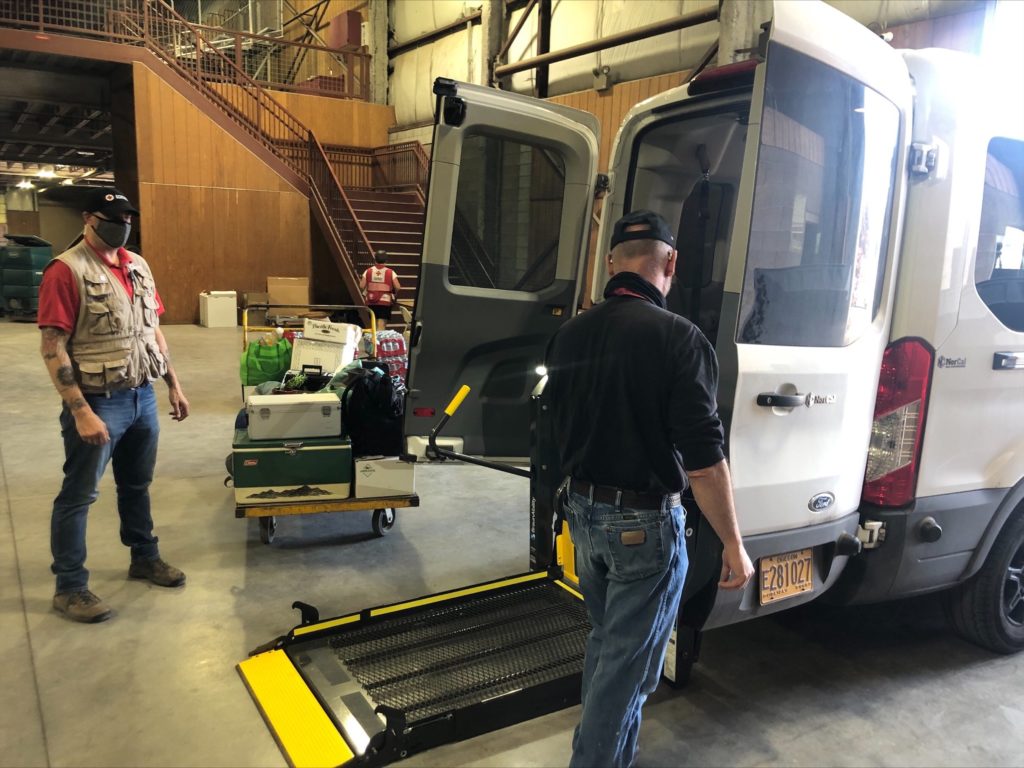 "The Klamath Tribes were eager to help," said Rand. "What a great partnership we've created with them here at the Bootleg fire response. We genuinely appreciate them stepping up and partnering with the Red Cross during these evacuations."
The van driver, Ron Hugulet, pitched right in, wearing a mask, and helping evacuees with their personal possessions. A quick left, right, left and two rights and the van pulled up to the gymnasium at the Thrive Church campus.
Red Cross volunteers were there and ready to greet the clients. Snacks were ready and they planned to have everyone settled in time for lunch.
"If you need any more help," said Hugulet from the Klamath Tribes, "just give us a call."