Cascades Region Phlebotomist to Retire after 25 Years of Collecting Blood in Central Oregon
Story by Julie E. Furnas/Red Cross Cascades Region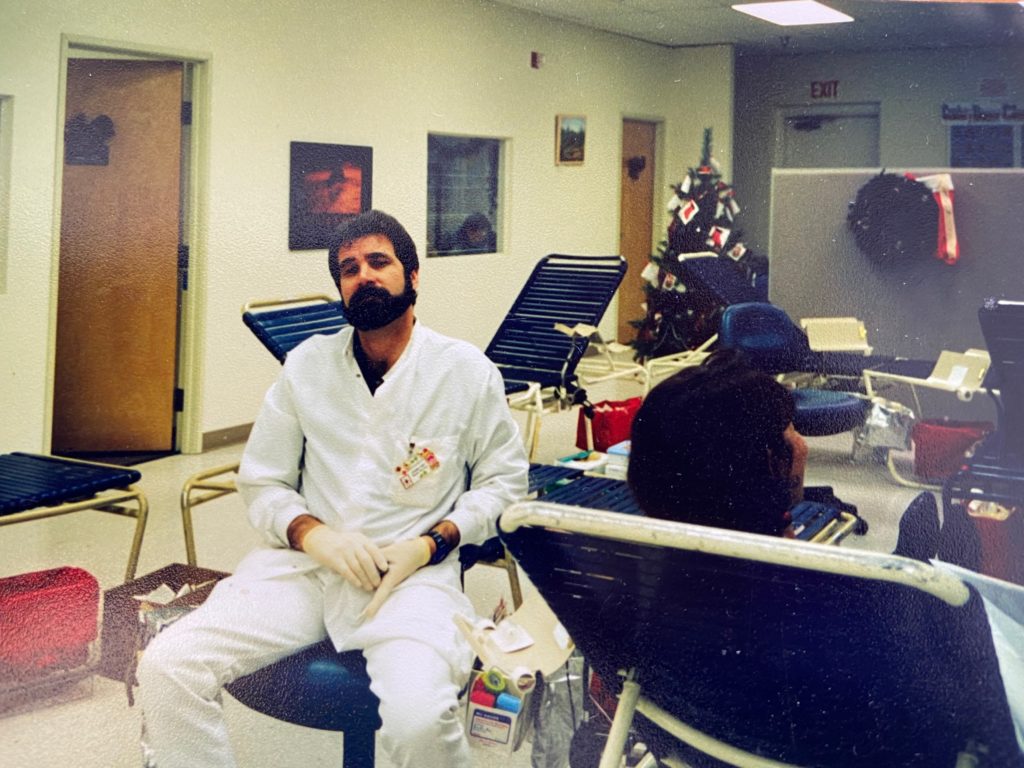 Mark Vieu started his career as a whole blood Phlebotomist with the Red Cross in Bend, in 1996.
Mark plans to retire at the end of October, a few days before his Halloween birthday. Mark makes everyone who walks through the doors feel comfortable and at home and we are going to truly miss him. I had a chance to sit down with Mark and ask him some questions about life, work and the legacy he is leaving behind.
 Where are you originally from and how did you get to Central Oregon?
I'm originally from San Diego. My dad was in the Navy and three of his good friends were at Pearl Harbor during the bombing. One of my dad's friends, who I was close to, started traveling to Central Oregon in the 70's and moved up permanently in the 1980's. I used to go visit him and eventually I moved to Bend in 1988 and have lived in Redmond since 1989.
What did you do for work before coming to the Red Cross?
I worked at CODH in Redmond, which is now it's St. Charles as a medical technician and x-ray tech.
During that time, the Portland Red Cross was coming to Central Oregon for mobile drives, which is how I was donating blood.
In 1995/96 when the Red Cross was just getting started in Bend, a friend of mine recommended me and I became staff in 1996. An instructor came from Portland to train me and there were seven collection staff at the time. The chapter was previously named the Oregon Mountain River Chapter. I have moved to four separate locations in Bend with the Red Cross.
What makes Central Oregon special?
It is a very tight knit community which is the reason we are so successful with collecting so much blood. Our units have been higher than several other regions many times over the years and I believe it's because of the sense of community and commitment from our donors.
What is your best memory of working for the Red Cross?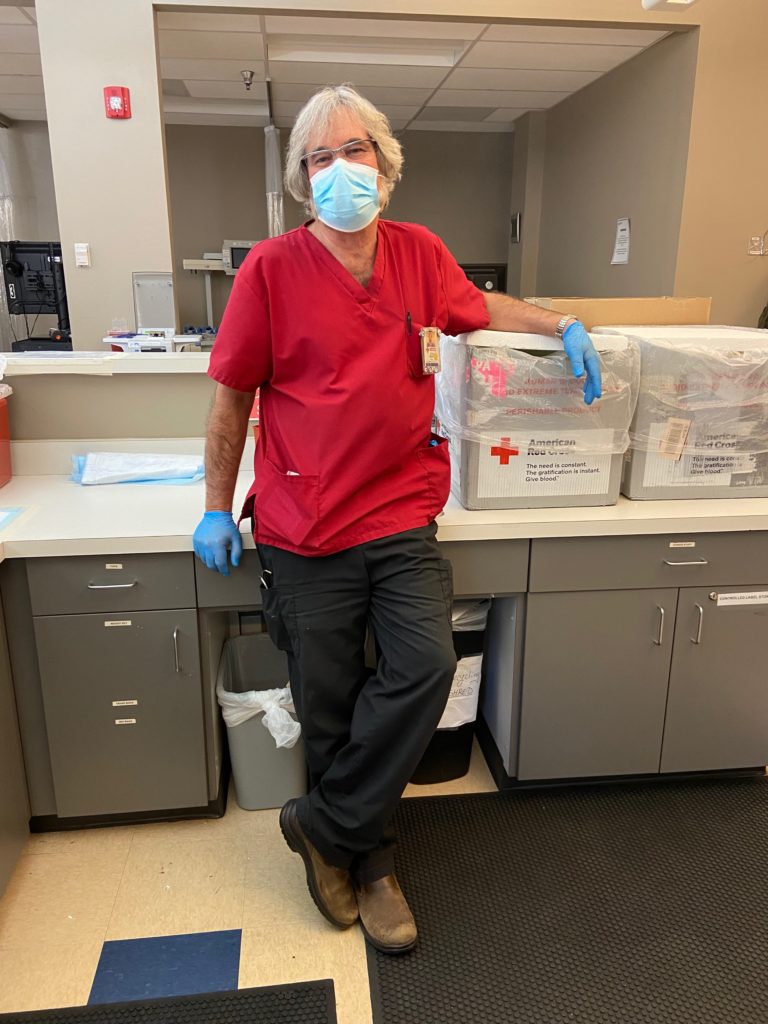 We were at a Burns High School Community Drive, several years ago when there were only 7 staff members. The entire town came to donate blood and they were so incredibly thankful that we came to do a mobile drive there. Some people waiting two hours to give blood! There was such good energy, and an amazing sense of community which has made that day the best memory I've had while working here. I tell that story to a lot of people. I love Central Oregon; however, I have a very soft spot for the communities in Burns and John Day because of drives like this.
What were the biggest advances you saw over the years?
The technology for sure. The handheld devices that we use was the best thing the Red Cross ever did and has saved a ton of units of blood than ever before. The other advances were Power Red machines 17 years ago and the fact that we do Apheresis here in now is incredible.
What will you miss the most after retiring?
I will miss the donors and the staff. They have really made time fly by! I've watched a lot of the donor's kids grow up and now I'm seeing their kids at our blood drives. I will miss seeing all their faces and talking to them. We've been like a family here.
What are plans for retirement?
Spend time with my older parents in New Mexico; traveling to Canada, New York to see my daughter and other places we haven't been in our RV. I also like to camp, hunt and go hiking all over Oregon.
Why is it so important to donate blood?
Back in the day, it was just what you did – you donated blood on a regular basis. It's so important to donate blood because it's much MORE important to get people the lifesaving blood they need.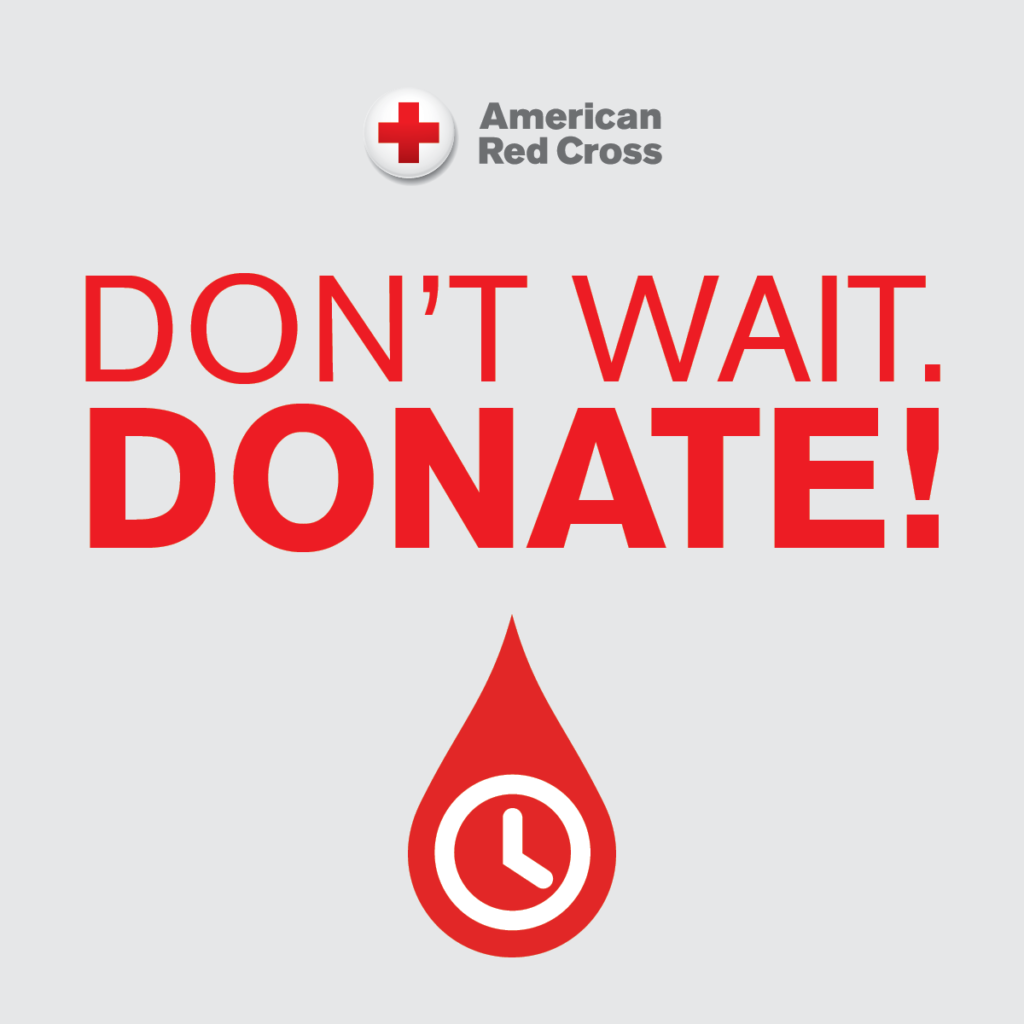 Will you become a Red Cross volunteer?
Yes, absolutely.
Types O positive and O negative are the blood types hospitals most need, but they are in short supply. Currently, the Red Cross has a type O blood shortage. Donors are needed ASAP to help meet the emergency need & ensure patient care isn't disrupted: rcblood.org/donate