Disaster Academy in the Red Cross Cascades Region Marks 11 Years of Training Success
Once again Red Cross volunteers and staff prove that learning can be rewarding, and fun.
Rebecca Marshall/ Communications Director Red Cross Cascades Region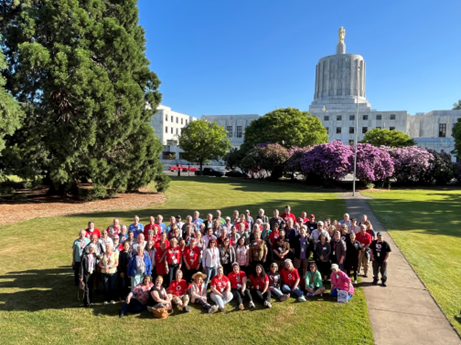 Approximately 150 Red Crossers came to Willamette University from June 1st to June 4th to learn new skills or fine tune old ones as we ramp up to fire season. They stayed in dorm rooms, ate in the cafeteria, and attended classes each day.
Some of the classes included logistics, government liaison classes, diversity, and inclusion training, sheltering, and feeding classes too. They also took part in a shelter simulation, learned how to drive our Emergency Response Vehicles (ERVs), and how to pack a Red Cross trailer.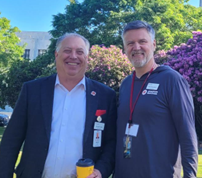 "There's always something new to learn or if you've learned it in the past, it's a great time to sharpen your tools," said Darrell Fuller, Red Cross Cascades Region board member and volunteer.
"I was really amazed by how many new volunteers came to Academy for the first time this year. It was great to see."
Many of the other volunteers have attended all 11 Disaster Academies since its inception. They are not only students but some are even instructors.
Friday night's agenda included a recap of the incredible year we've had in our region. Some highlights of our work include:
375 deployments from people in our region to disaster relief operations across the country
689 home fire responses
1,077 Recovery cases
3,766 Youth who received preparedness education through our Pillowcase and Pedro programs.
Close to 1000 homes made safer through our Home Fire Campaign/smoke alarm installation Program.
Over 7,000 hours of volunteer training.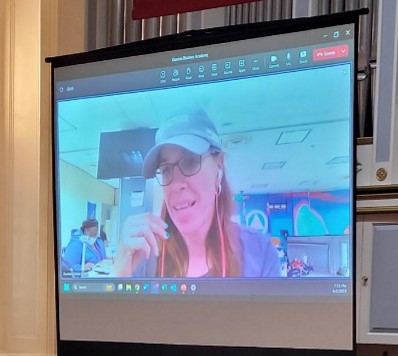 Division Disaster Executive Denise Everheart made a special appearance Friday night from Guam. She's been on the island for the past few weeks. She detailed our huge response there, which has included helping in the delivery and distribution of hundreds of pallets of cleanup kits to the people affected. The Red Cross has also provided over 17,000 overnight shelter stays and served over 58,000 meals since arriving.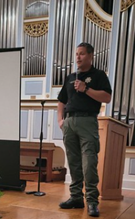 On the second night of Disaster Academy, we turned our focus back to the Cascades Region and our wildfire danger. Deschutes County Emergency Manager Nathan Garibay was our keynote speaker. He's been in Eastern Oregon for years and even won the award for Emergency Manager of the Year from the Office of Emergency Management. Garibay has seen a lot in his tenure, including dangerous wildfires, and many close calls too.
"Red Cross volunteers are heroes. We couldn't do our job as well as we do without your help," said Garibay.
He expects this year, we'll see a lot of grass/brush fires later this season because the wet winter we just experienced added to the fuels in our region.
We got a lot of work done over the three days at Willamette University but had a lot of fun too. As we gear up for the wildfire season, this training is imperative.  We are constantly working hard to be prepared on all fronts.  If you are interested in becoming a volunteer, click here.
What we do in the simplest of terms is start with the person in our shelter and support that person with food, water, shelter, information, and safety.  In short, we work to prevent and alleviate human suffering day in and day out.