Red Cross Tips For A Safe Summer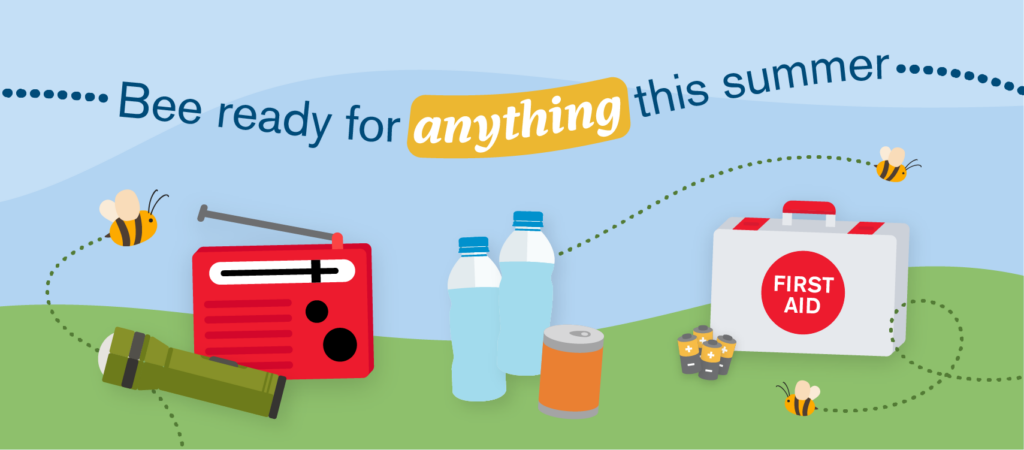 As we all head outside to enjoy the sunshine and warm weather this summer, the Red Cross Cascades Region has some tips to help you stay safe no matter what you plan to do.
WATER SAFETY: Drowning can happen quickly and silently. Unless rescued, it could take as little as 20 to 60 seconds for a drowning person to submerge.
Wear your life jacket.
Provide constant, active adult supervision and know how to swim.
Swim in an area with lifeguards. Designate a "water watcher" to keep a close eye and constant attention on everyone in and around the water until the next water watcher takes over.
Reach or throw, don't go! In the event of an emergency, reach or throw an object to the person in trouble. Don't go in! You could become a victim yourself.
Swimming classes are available for both children and adults. Visit redcross.org/watersafety for a map of Learn-to-Swim providers in your community.
Download the Red Cross Swim app for safety tips, kid-friendly videos, and activities, and take the free Water Safety for Parents and Caregivers online course in English or Spanish.
PICNIC, GRILLING SAFETY: Summer is a great time to get outside for a picnic or to fire up the grill. Follow these tips to prevent illness and keep everyone safe:
Always supervise a barbecue grill when in use.
Don't add charcoal starter fluid when coals have already been ignited.
Make sure everyone, including pets, stays away from the grill.
Keep the grill out in the open, away from the house, deck, tree branches or anything that could catch fire.
Use the long-handled tools especially made for cooking on the grill to help keep the chef safe.
OUTDOOR SAFETY: Whether camping or just enjoying the outdoors, follow these tips:
Pack a first aid kit.
Take a Red Cross first aid and CPR course and download the First Aid app.
Share your travel plans and locations with a family member, neighbor or friend.
Bring nutritious food items and water, light-weight clothing to layer and supplies for any pets.
When hiking in woods and fields, stay in the middle of trails. Avoid underbrush and tall grass.
There are few things more beautiful than summertime in the Northwest. Have fun and be safe!