New Emergency Services Director Hired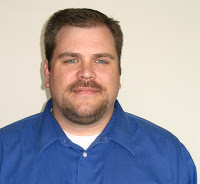 I'm excited that Eric Corliss will be joining our Chapter as Emergency Services (ES) Director on May 19, 2008. Eric has great leadership experience at the national, regional, state and local levels with Red Cross. Currently the ES Director at the Mile High Chapter in Denver, Eric is a strategic thinker, skilled relationship-builder and strong communicator.
When we set out to find a new ES Director, we made a list of the characteristics describing both the type of leader we wanted, and the way our ES Department will operate moving forward. Those characteristics are:
* Advocate and Champion for Volunteers
* People Person and Relationship-Builder
* Decision Maker
* Innovative and Open To Possibilities
* Technologically Savvy and Efficient
* Coordinates Response with Preparedness
* Integrates Response with Health & Safety
* Expands Client Casework
* Integrates Red Cross into Recovery Conversations
* Strong Public Policy Advocate
* Provides Statewide Leadership
* Seeks Opportunities to Grow Services
Welcome, Eric.