Pssst…Check Out The New Site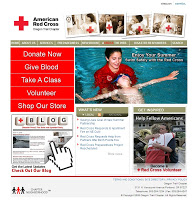 Earlier this week, I was admonished for the fact that I promised you sneak peeks of the new website and then gave you…nothing. Bad Lise.
To make it up to you, I am offering something better than a sneak peek — it's an actual link to the new site. I'd make a bigger deal out of this if it weren't one gigantic headache and complication after another. Right now, both old and new sites are up concurrently and you MUST type in the "www" before the domain to see the new site.
Once all these problems are resolved and we merge the volunteer application and online donations functions into the new site, perhaps I'll be a little more excited.
But, hey, at least I'm giving you the first look!