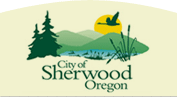 I have all sorts of blogging inspiration today, starting with this article in The O introducing Skip Booren, Sherwood, Oregon's new emergency management coordinator.
On the job for just six months, Skip is already hard at work, readying the tiny town for anything from severe weather to hazmat spills and even volcanic eruptions.
And even though he's only working part-time, Skip knows where his priorities lie. According to the article, the biggest area to improve requires the city to train more employees in the incident command system (ICS). When he started his job, only a handful had been through the training. That number now is up to 25, and he has a plan to get training for a lot more. The former U.S. Marine pilot said that with practice, those versed in ICS will not let emotion take over and can respond confidently to an emergency.
Other things I like about Skip:
He's working on gathering agencies for a September workshop about using information technology in emergency communications.
He created a monthly e-mail newsletter for city staff and residents. The June issue had earthquake safety tips.
He included his actual e-mail address and phone number in the article, which tells me he's completely open to feedback and interaction.
Welcome Skip and good luck with your new job! We look forward to working with you in the future.