Single? Come Meet Us Tonight!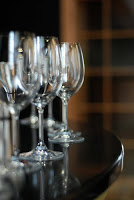 If you've been reading the blog, you'd know that tonight is the Portland Picks for Men singles event, benefitting the Oregon Trail Chapter.
I'm told that there will be tons of smart, stylish gentlemen and ladies there…oh, and Robin and I will be going as well. (JUST KIDDING! Robin and I are both incredibly smart and stunningly stylish. Seriously. You'll want to come just to meet us.)
If you've forgotten the details, here they are:
What: PPFM Singles Night
When: Friday, Aug. 8 at 6 pm
Where: Vicinato Wine Bar, 4605 NE Fremont St.
Cost: $10 at the door
RSVP: picks@portlandpicksformen.com
Note that Robin and I will be bringing goodies. We'll reveal the super cute "Are You My Type?" buttons we've made, as well as our brand-spankin' new Cross Blog mini business cards. We might even have a very special giveaway…
If you show up, come and say hi. We always like to meet our readers!
Photo courtesy of smaku