An Open Letter To The Biffle Kidnapper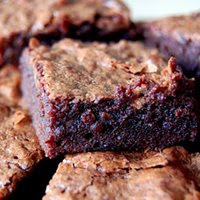 Oh kidnapper. You think you're so smart with the brownies and the cookies and all. But we have figured you out.
See, we just got an e-mail from our boss that explained that the Friends and Family Blood Drive in which you want us to participate NOW includes a Bake-Off.
Clearly this means that you have not only stolen Greg Biffle ['s lifesize cardboard cutout], but that you will also be stealing Jeff's mom's brownies and entering them in the Bake-Off as your own. THAT IS JUST PLAIN EVIL.
You are lucky that Robin and I have already signed up to give blood on Tuesday at 10:45 a.m. If we hadn't written it in permanent marker and put it in our Outlook calendars, we would have cancelled out of disgust over your attempts to claim delicious baked goods as your own.
For shame.
Catch up on the Biffle Kidnapping saga here.
Learn about Greg Biffle and Red Cross Racing here.
Follow them on Twitter here.