Poll: Should We Offer CPR Class For Singles?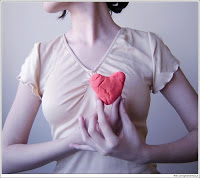 If you're a regular reader, you've seen our previous posts about CPR class and the potential to land a hot date.
Essentially, whenever I find anything related to CPR class in the infamous Craigslist "missed connections" section, I post it on the blog in hopes of helping our life-saving students find love.
I'm not sure that it has worked so far (if you have a story about CPR romance, please share!), but I can say that at least one of the posts referred to one of our instructors and we definitely made sure he saw it.
Anyway, all of this got me thinking about the potential for a CPR class for singles. It would make less-exciting material a little more fun, you'd get to pick out a partner for the "check, call, care" section and maybe we'd even provide some Red Cross cookies and punch. In fact, MAYBE we could convince our Health and Safety team to offer the first singles class at, say, $5 off…just to get things started.
So what do you think of the idea? If you're required by work to take a CPR class anyway, would this make it slightly more fun? If you're married or otherwise taken, would you have done it if you weren't?
Place your vote in the top right corner of the blog or leave a comment below and we'll see whether we should make this happen.
Photo courtesy of Face it.