Like Quizzes? Here's Another One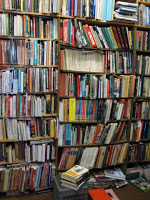 If you're a huge fan of Ken Jennings or have ever attended a trivia night, you probaby fancy yourself a quizmaster.
Well, to meet your insatiable need for Q&A, I present a nice quiz put together by the folks over at the Chicago Red Cross chapter. Take it right here.
Looking for more? Don't miss the RQ test located right here.
Photo courtesy of babblingdweeb