Singles CPR: Best. Valentine's. Ever.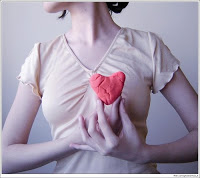 Don't take my word for it. See what class participant AJ Venable blogged about the class for OurPDX Network right here.
And I agree with everything she said — we had cute guys and gals of all ages, lots of opportunities for interaction and two totally outstanding instructors. People were actually having so much fun that they wanted the night to continue, heading down the street to Pix Patisserie and The 5th Quadrant for more food, drink and flirting.
Will there be any love connections from this CPR class? I'm not sure, but I do know there were several phone numbers and e-mails exchanged, so the odds are good that we brought a few people together.
In short, it was a huge success and I couldn't have asked for a better turnout…or better V-Day plans. Honestly, you won't want to miss the next one — it's already scheduled for April 4, so sign up now!
Just a final note to say that Singles CPR could never have happened without the help of a great team of people. Thanks to Shelly and Carolina for scheduling our 35+ participants; to Robin and the "Cool Kids Club" for distributing hot pink fliers; to Francisco and Jessie for putting on the most entertaining and interactive CPR class ever; and to Thomas and Stephanie for being willing to let me run with my crazy blog brainstorm and turn it into an actual SUCCESSFUL event!

Image courtesy of Gabriela Camerotti