LumberJax Red Cross Appreciation Day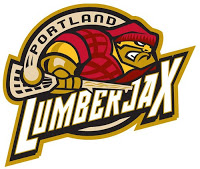 It's La(red)crosse Season! (Apologies for the terrible pun)…
Come show your support for the American Red Cross this Sunday, March 29th at the LumberJax Lacrosse Red Cross Appreciation Day. The game starts at 3:00pm and will be played against the San Jose Stealth.
If you feel like you deserve a vacation and if you're feeling lucky, you can enter a raffle at the game for free airline tickets. All the money raised from the raffle will be donated to the Red Cross. Good for you, good for us!
LumberJax players will also be at the American Red Cross in Portland (3131 N. Vancouver Ave.) on Saturday, March 28 to greet donors and other guests. There will be a drawing for four LumberJax 2010 season tickets. This is also the date of an Open House event at the same location. So join us for the fun!
If you're like me and you don't know much about lacrosse (or any sport really), click here for some helpful basics.