Singles CPR: We Made A Match!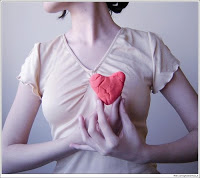 You heard it here first — Singles CPR gets results.
That's right…two attendees are now decidedly un-single, after meeting in class this past Valentine's Day. They've been going out ever since and joke about the fact that's it's how they met; he was there to get re-certified and she was there on a lark. Nonetheless, six weeks later, they're still going strong.
There's no telling how long this match-up will last, but it certainly bodes well for those who opt to come to our next installment of Singles CPR on April 22.
And, if you had any hesitation, perhaps these facts will convince you:
1. It's being held at The Cleaners at Ace Hotel Portland — the hottest of Portland's hotspots.
2. Beverages are being donated by Sokol Blosser Vineyards and Widmer Brothers Brewery.
3. Truffles are being donated by Pix Patisserie.
4. If you don't find love in class, you can find it on the Portland Mercury's Lovelab personals, where you'll have a free two-week membership.
Honestly, I can't even think of how we'd make this event any better, but maybe you have a suggestion? If so, let me know; we're all about making Singles CPR the coolest, quirkiest way to meet a mate in PDX.
Image courtesy of Gabriela Camerotti