Step Up to the Plate and Support the Red Cross!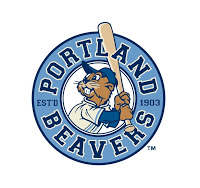 Chicken ain't nothin' but a bird! Drive him home! Hustle up! Heeeeeeeybattabattabatta!
Whether you're a true baseball fan, or just like to heckle players by yelling out
fun baseball phrases
, join team Red Cross and the Portland Beavers on June 26 for Red Cross Night at PGE Park.
It's time to
step up to the plate
and support team Red Cross. Whaddaya say, Red Cross fans? Will you join us?
What: Red Cross Night at PGE Park
When: Friday, June 26
Time: 7:05 pm (gates open at 6:00 pm)
Details: The Portland Beavers are excited to welcome Red Cross volunteers, supporters and friends to a fun-filled night at PGE Park! As a friend of the Red Cross, you can purchase discounted tickets for the event, saving $3.50-$6.00 per ticket.
Cost: General admission tickets are $5.50 (instead of $9.00). Infield reserve tickets are $9.50 (instead of $15.50).
Order tickets online.
Enter special offer code: redcross. You can also order your tickets by calling Katie Hoffner at 503-553-5404 or
khoffner@pgepark.com
. Deadline to order tickets is Thursday, June 25. Offer not valid at the PGE Park box office.
Visit
our website
or call 1-800-GIVE LIFE (448-3543) for more information.