Who was that man? I'd like to shake his ha-a-and…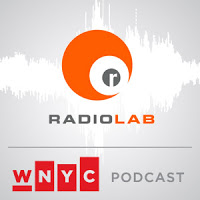 If you grew up in the 1950's – or, like me, have just listened to a lot of oldies radio – that headline should cause a certain song to be stuck in your head. That's okay, because after you listen to this podcast you'll have a different song to replace it.
P.S. The show is sort of like
This American Life
in that there are several short segments. So heads up: the first few segments of this one focus on death, while the final segment is the one featuring life
saving
.