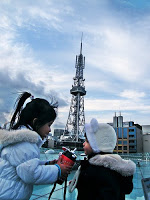 Every year, nearly 5 million people in the U.S. receive a blood transfusion…are you one of those people?
If you live in the Pacific Northwest area and you have a story that you'd like to share about being a recipient of blood or platelets, please email me at
trullingert@usa.redcross.org
.
Your story could inspire others to help save lives through blood donation.
Photo courtesy of emrank