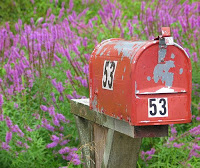 So you've already heard about our love of Jens Lekman here on Cross Blog and on the first episode of Ready Radio.
But now I can confirm that Lekman loves us just a little bit back.
Yesterday, blogger Tara pointed out the news that the devastatingly adorable Jens had contracted the miserable, horrible H1N1 virus. I was naturally concerned for his well-being, as the poor guy has already been through a sliced hand.
Given the circumstances, I thought it was important to write Jens and express our sincere concern and share proof of our fandom. So, without further ado, I give you my letter and Jens' response.
Swoon at your own risk.
————————-
Dear Jens,
I have no idea whether you're a fan of the Red Cross, but I can assure you that the Red Cross (or at least our little branch in Portland, Oregon) is a fan of you.
Since I don't want to waste your time with shameless flattery and fawning adoration, I'll simply point you to this post on our blog:
http://redcrosspdx.blogspot.com/2009/06/jens-lekman-and-case-for-basic-first.html
…and Episode 1 of our podcast, which you can listen to here:
http://readyradio.sprnetwork.com/
Hope all goes well with your H1N1 recovery — we'll look forward to seeing you in Portland again!
Lise Harwin
————————-
21 jul 2009 kl. 01.07 skrev
how lovely.
i will make sure to get injured just in time for my next portland show.
warmly,
jens
————————-
Photo courtesy of jahansell