The Gift For Those Who Have Everything…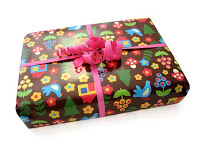 My parents are the pinnacles of preparedness.
Over the holiday weekend, I got to spend some time with them in SW Portland, right in the midst of "boil water" territory. Not only did they have several gallons of water in the garage (plenty to meet the needs of all the guests that were in town, actually), they also had those office-size jugs used for water coolers.
Now THAT'S being ready.
Both my parents are former camp counselors and my dad's a bit of a wilderness expert, so it's not that surprising that they're always ready to rough it. Dad even asked me whether I thought they were prepared (to which I naturally said, "YES!") and then proceeded to tell me all about the flashlights, food, water, blankets, tow ropes, extra clothing, etc…that they carry in their cars.
Sigh.
But even the most prepared Portlanders are sometimes lacking.
And that's why my holiday gift to the 'rents is this [MOM, DO NOT CLICK!!!]. One for home, one for my dad's office. Truthfully, it's the only piece of prepare-aphernalia they DON'T have.
So what are you getting your loved ones this year? Might I suggest shopping our store for something truly unique? No matter who's on your list, I guarantee you can find at least one thing they don't have already…I know I did!
Gift wrapped in the cutest paper, courtesy of 'smil