Video: The Life-Saving Bra
Robin already blogged the bra that could save your life, but now you can see it in action and hear a little bit of the backstory. Check this out!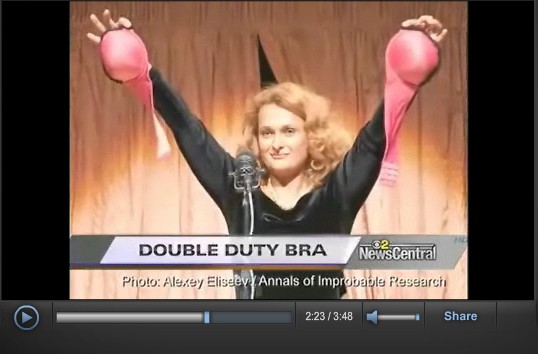 My personal favorite Dr. Elena Bodnar quote comes from this article:"Isn't it wonderful that women have two breasts, not just one? We can save not only our own lives, but also a man of our choice next to us."
Now that's girl power!P.S. Can't get enough? Watch another video about the bra here.