"Red For Relief" Raises $8K+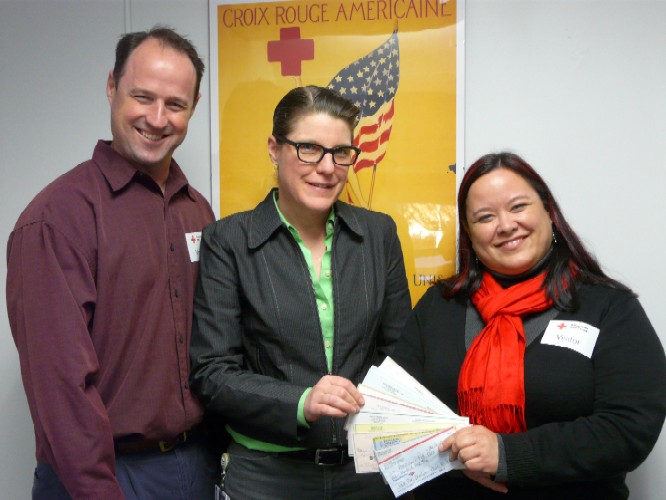 Last weekend, we painted the Pearl "
Red For Relief
."
It was incredible to see so many terrific businesses involved — from coffee (BARISTA) to shoes (Imelda's) to food (50 Plates) and clothes (Bubble Boutique). There was no doubt that you could spend the whole day doing SOMETHING to help….
…and the great news is that you did!
All told, the fundraiser brought in $8,166.58 for Red Cross Haiti earthquake relief efforts. Incredible!
Very special thanks to Lisa Watson (above, left) and Peter Shanky (above, middle) from Cupcake Jones for spearheading the efforts. Alexis (middle) will make sure those many checks get assistance to Haitians as quickly as possible!
P.S. There are still many fun ways to support Haiti relief. To see the current list, visit www.oregonredcross.org/events.