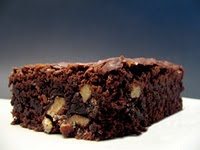 Robin and I are gearing up for brownies.
Even though we were sadly disappointed in what should have been chocolatey goodness last year, we're returning to Chicago for more Palmer House baked goods.
Oh, and that International Communicators Conference.
This time we'll get a chance to present about the work our Chapter has done on Holocaust tracing and share a little about our incredible Benson High Red Cross club. We'll also get to brainstorm with our peers from around the country — places like New York, San Francisco, Miami and Seattle.
In the meantime, we're leaving the blog and Twitter in the capable hands of Tara, Nate, Anne and Carley. Give 'em hell, guys!