From emptying their piggy banks, to organizing school-wide fundraisers, the kids in our community have shown that they care about the people of Haiti and are doing what they can to make a difference.
In the last few days, I have visited 2 local elementary schools to accept their donations and to talk about how their donated pennies are helping us to help the survivors of the Haiti earthquake. I have been impressed by the maturity and compassion shown by the kids and have been amazed at how much money they have been able to raise! As these kids have proved, pennies can add up to make a difference.
The kids of Oak Creek Elementary School in Lake Oswego, OR raised $2,548.63! To put that in perspective, that's money enough to provide family-sized tents and water cans for five families of five!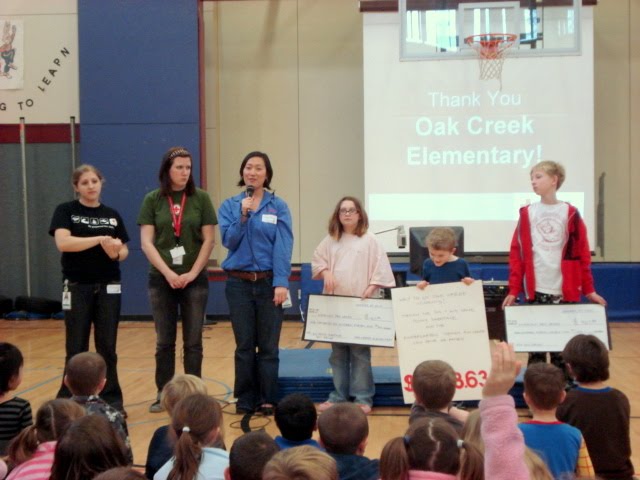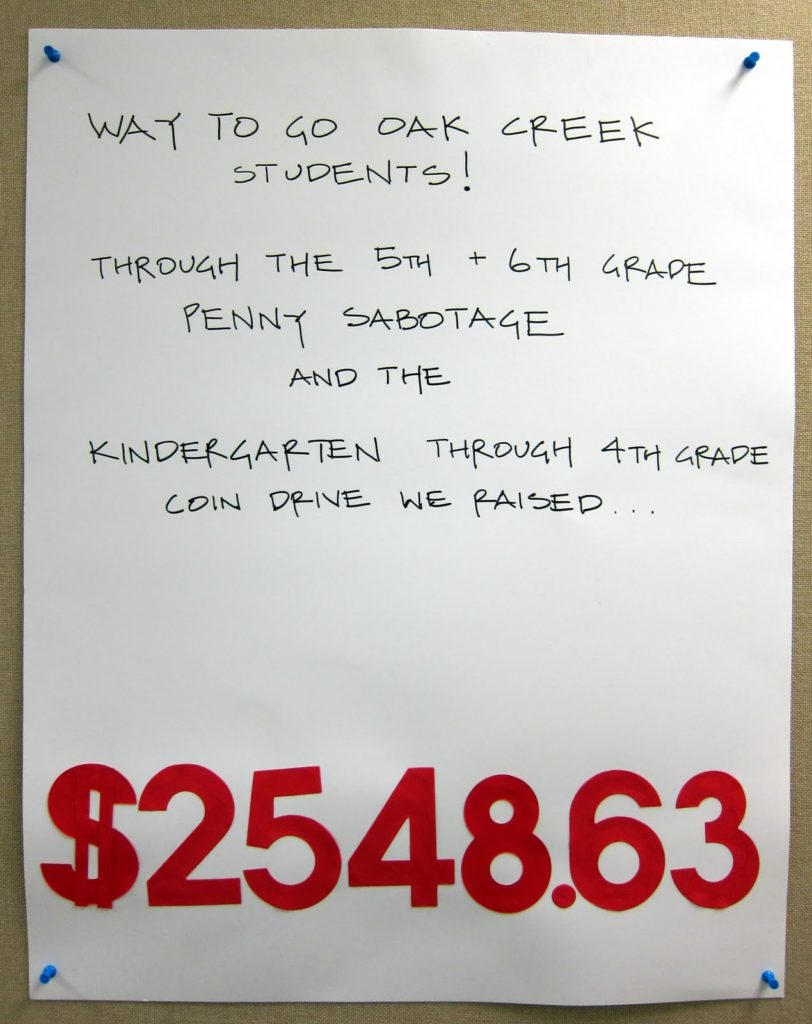 The kids of Willamette Primary School in West Linn, OR raised $1,237.00, which can provide cooking sets, hygiene packs, blankets, and water containers for twelve families of five!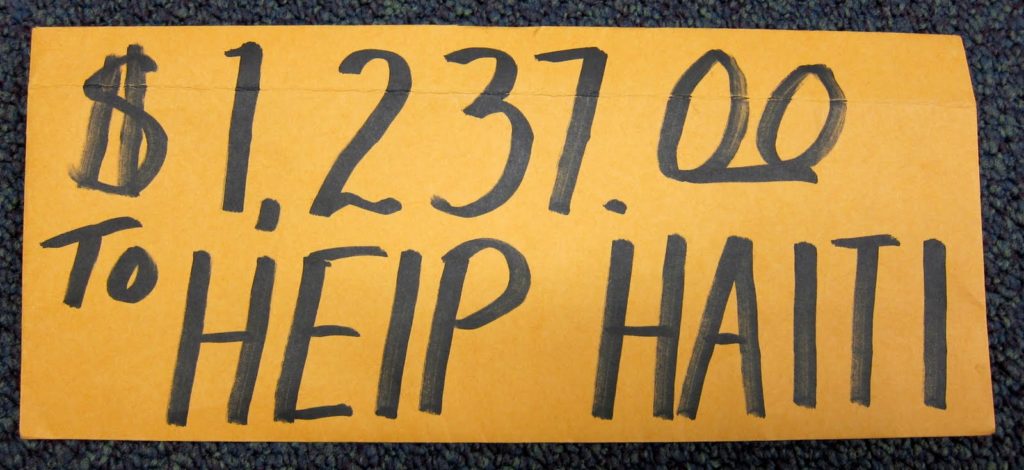 So here's a big thank you to the kids of Oak Creek Elementary and Willamette Primary, as well as all of the other kids (big and little) who have given their pennies to this worthy cause.
If you would like to donate to the Haiti Relief Effort, click here or text "HAITI" to 90999 to make a $10 donation.