Mashable: Prepare for Disasters Using Social Media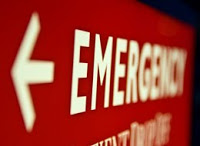 I'm in the habit of e-mailing myself tweets that I want to remember to write about on the blog. Last night, I sent myself three, which is a new record.
First, a post from Mashable, that serves as a mini-guide to how to prepare for a disaster using social media. As the writer says:
When it comes to natural disasters, modern technology is making it easier than ever to take control by creating your own emergency response system — no high pitched beeping required. There are tons of tools to help you create emergency preparedness plans, keep in touch during a disaster, and get your life back after one strikes.
Suggestions include:
Check out the whole article with tons of helpful resources!