I don't know about you, but I am seriously loving the new Red Cross look! New website, new advertising, and nice new vehicle wraps!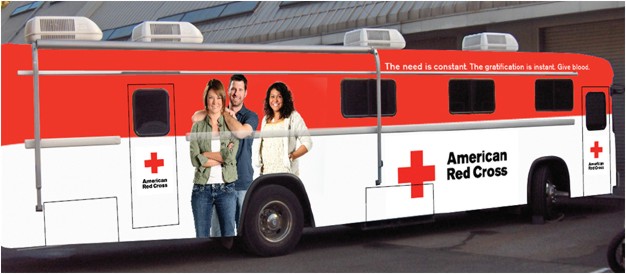 If you have been driving around the Portland area, you may have seen the new look on blood buses and trucks. I know I have. This new, crisp fresh look is taking the Red Cross fleet by storm and features the new website address and one-Red-Cross phone number (1-800-RED-CROSS). Along with pictures of actual blood donors and volunteers.
Outlying areas will see this new look shortly, so be on the look out in your community and don't feel like you need to keep this under wraps!