SOS! Very Emergency (App)!
And now for the technical details: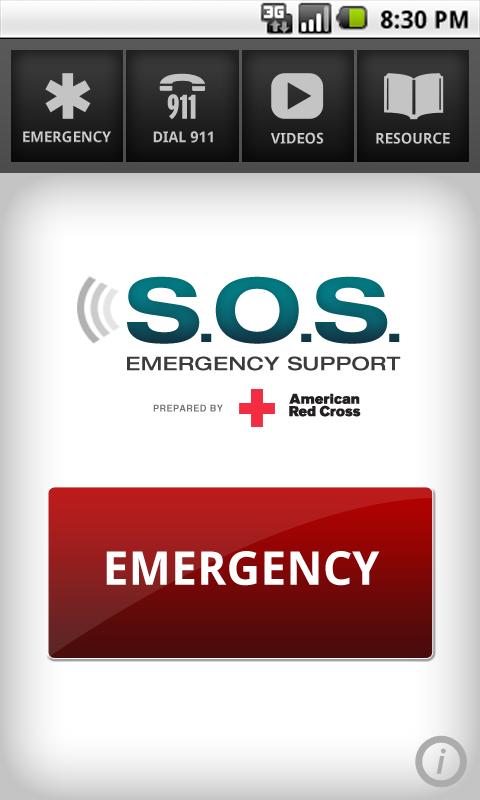 Once activated, app users are guided through a victim assessment and receive step-by-step video narration and follow-along demonstrations by Dr. Mehmet Oz. 3-D animations are included for the more complex protocols, specifically Hands-Only CPR and Choking along with an audio and visual counter for real-time CPR compressions.
The Resource Guide covers more than 50 common emergency care situations with easy to understand instructions for treating seizures to broken bones.
In addition to the emergency protocols and resource guide,
the S.O.S. app
features 9-1-1 dialing that auto-launches a map with location information, while on the call with the emergency dispatcher.