Saturday: "Blood & Ink" Drive Returns…Win $75 Off Your Next Tattoo!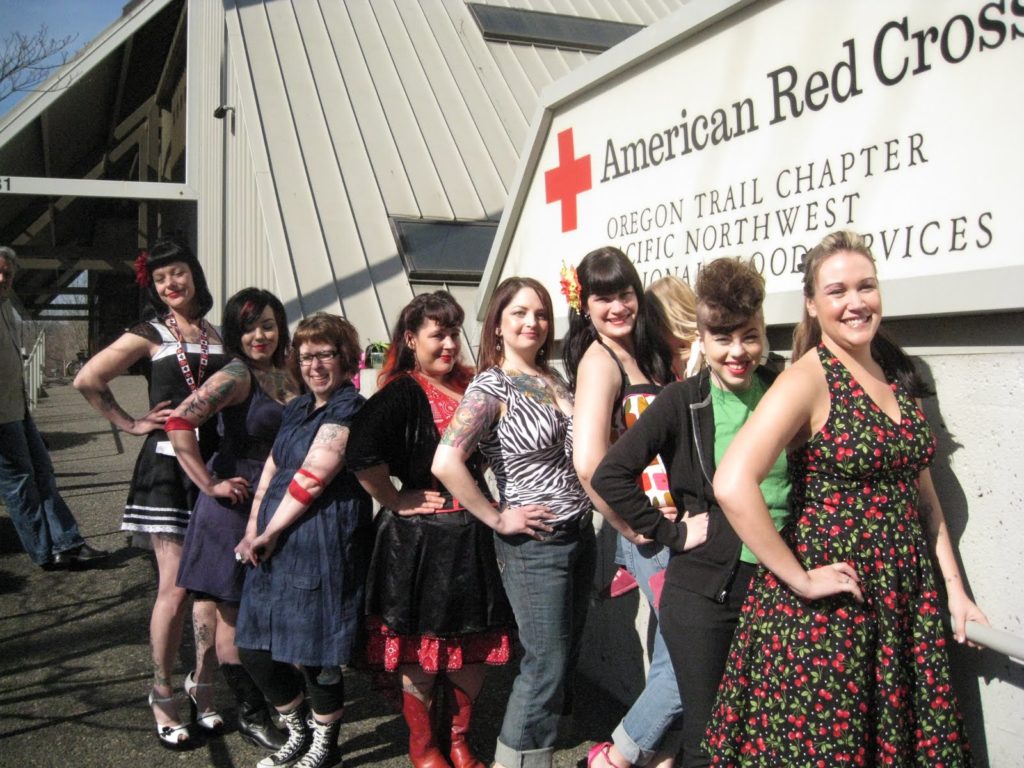 This Saturday, June 11, members of the Gypsy Queens Oregon Chapter will return to donate blood at the "Blood & Ink" Drive at the Portland Red Cross, located at 3131 N. Vancouver Avenue. The Red Cross encourages others with tattoos to join the Gypsy Queens in donating blood between 7:30 a.m. and 1:00 p.m.
All those who present to donate blood at this event can enter into a free drawing to win a $75 gift certificate to New Rose Tattoo in Portland (4823 SE Division Street). The gift certificate was generously donated by shop owner and tattoo artist Traci Manley.
The Gypsy Queens are part of a national organization of tattooed promotional models who strive to promote a positive image of women with ink and to end the negative stereotypes of heavily tattooed women. By donating blood at the Red Cross, the Gypsy Queens hope to support their mission while helping the Red Cross clear up common misconceptions about blood donation by people with tattoos.
If you think you can't donate blood because of a tattoo…think again!
To schedule a blood donation appointment at this drive, please call 1-800-RED CROSS. The Blood & Ink Blood Drive on June 11 is not limited to the tattoo community; as with every American Red Cross blood drive, all eligible donors are invited to donate blood. Donation appointments are strongly encouraged.