David Douglas High School Football Team "Spreads the Red"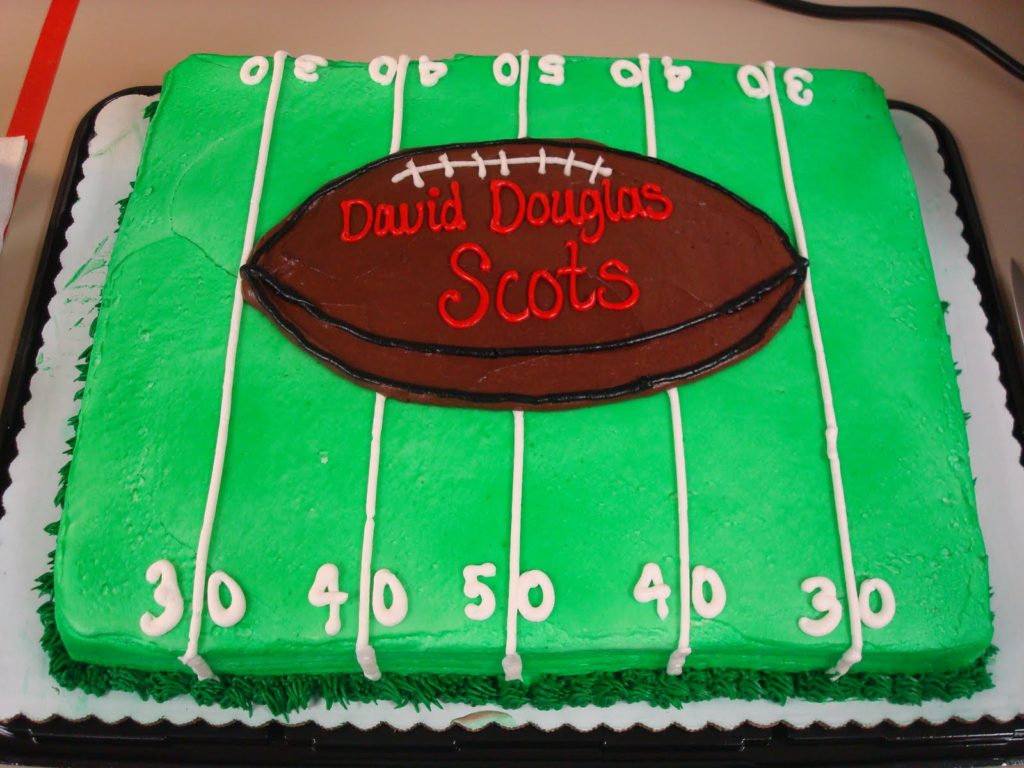 "Football is not just about Xs and Os and wins and losses – it's character development." — David Douglas Assistant Coach Jeff Centroni
Without high school drives in the summer, the Red Cross likes to remind young blood donors just how important their donations are. After encouragement from Coordinator Monica Rush, David Douglas High School in Portland recently decided to bring in their entire football team (plus coaches, honor society members and more) to donate blood for the Red For Life program!
Thirty-six students presented to donate, with 35 of them first-time donors, as well as donations from the coaches and other students in attendance. With a 100% show rate and the push for younger donors in the summer, Monica Rush and the Red Cross are excited to see this idea grow in the future.
"As part of the Red For Life program, I put the challenge out to every school I attend to get their sports teams to come donate as a group during the summer when blood donations are low," Rush said. "David Douglas is the first high school to ever respond to the challenge."
The school was honored with a plaque announcing their campaign, promotion throughout the donor center, a pizza party and T-shirts, county fair passes, Girl Scout cookies and Civil War Blood Drive swag.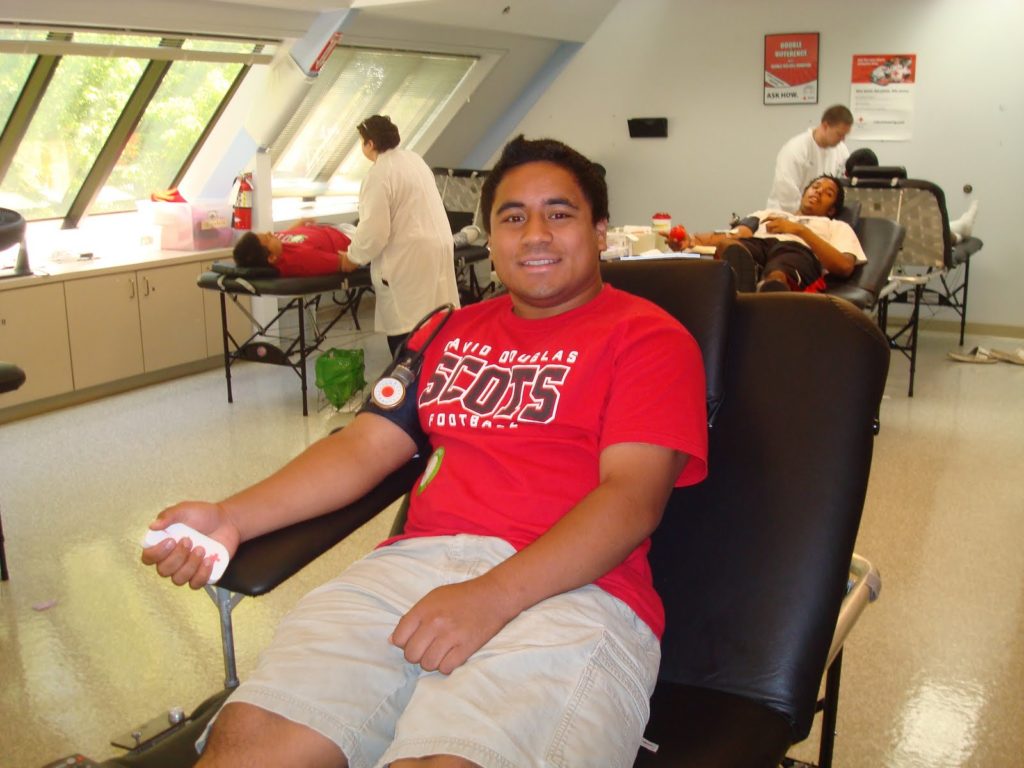 "This event makes students understand that the need is there all the time. My hope is they become regular donors,"Assistant Coach Jeff Centroni said.
Beyond donating and their pizza party, the group was divided into two donation shifts, which allowed all the participants to learn about the donation process by partaking in donor center tours.
"Everyone who is able to help should take advantage of that," said Alipate Tuitauke, first-time blood donor and football player (pictured above). "My first donation went really fast and it is a good experience for anyone who can give blood."
Monica Rush is excited for what the future holds. "I want to make this event huge. My goal is to get other schools to take on the challenge and compete with David Douglas next summer."