Free Chipotle Burrito? Just Roll Up Your Sleeve!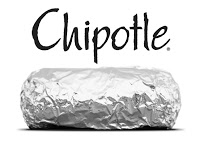 Hungry? On Tuesday, September 6th, the Red Cross and Chipotle want to satisfy your hunger and your appetite for helping others. Our Chipotle Blood Drive is returning to offer your choice of a free burrito, bowl, order of tacos or salad to every presenting donor!
This event will be held from 2 to 7 p.m. at Chipotle Mexican Grill in Portland, located at 710 NE Weidler Street.
To participate, call (503) 528-5603 to register as a blood donor for the "Chipotle" drive. Donor appointments are not required, but are preferred. All interested participants can also register online at this link: http://bit.ly/aWplU3
Chipotle image courtesy of chipotle.com